UPDATE: I just heard back from BlackBerry, and the upcoming Amazon Kindle app for BlackBerry 10 will not be a native BlackBerry app. It will be a ported version of the Android app.
I just got word from BlackBerry PR that an official Amazon Kindle e-book app will be available for BlackBerry 10 before the end of this month. It's unclear whether or not the app will be a native BlackBerry app or a ported Android version, but I've reached out for more information. Kindle is one of the apps that I currently miss the most on my Z10. I tried downloading a repackaged Android Kindle app, but the software didn't run well on my device so I quickly ditched it.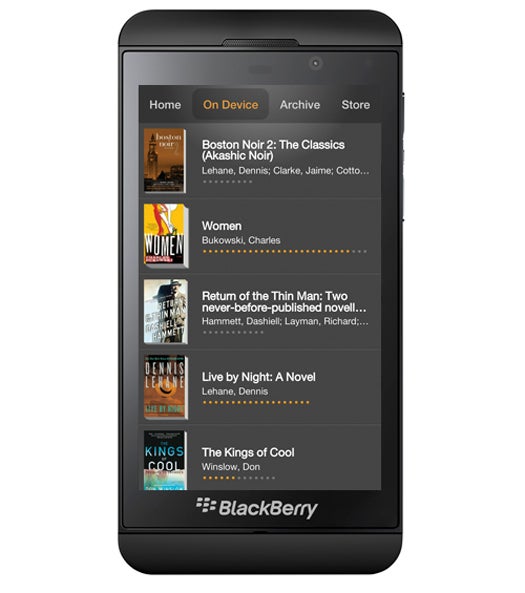 There are a number of e-book apps available for BlackBerry 10, but some of them cost money and all of them require you to download compatible book files before you can read them. The official Kindle app lets you quickly and easily access your Amazon e-book library, and it's free.
AS
Al Sacco was a journalist, blogger and editor who covers the fast-paced mobile beat for CIO.com and IDG Enterprise, with a focus on wearable tech, smartphones and tablet PCs. Al managed CIO.com writers and contributors, covered news, and shared insightful expert analysis of key industry happenings. He also wrote a wide variety of tutorials and how-tos to help readers get the most out of their gadgets, and regularly offered up recommendations on software for a number of mobile platforms. Al resides in Boston and is a passionate reader, traveler, beer lover, film buff and Red Sox fan.