When I reviewed the BlackBerry Z10 in January, I noted that quite a few third party apps were buggy and slow, and I noted that the problem really affected the overall BlackBerry 10 experience. Earlier this week, I posted a list of my favorite BlackBerry 10 apps, and I felt that I had to include caveats along with about a quarter of those apps to state that while I use and appreciate the software, it is buggy.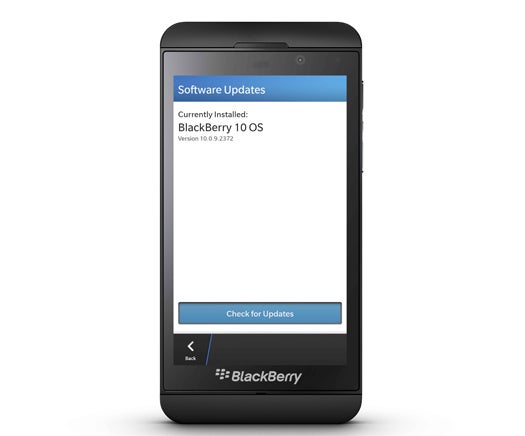 That's obviously not what BlackBerry wants potential customers to hear. And it seems like the company was aware of the app issue. Today it released the first over-the-air (OTA) BlackBerry 10 software update, which includes "improved performance for 3rd party applications."
I also pointed out in my review that the Z10's camera doesn't work well in dim environments. Guess what else the company supposedly improved in the BlackBerry 10 v10.0.10.85 update? (The software version itself is 10.0.10.672, according to CrackBerry.com.)
"We've optimized the camera for better photos in low-light situations," BlackBerry says.
Here's a quick list of other notable improvements, from BlackBerry.
3rd Party App Performance
Phone, Calendar, and Contacts
Camera
Browser and Media
Battery Life
Unfortunately, I can't download the new update because AT&T, my wireless carrier, has not yet approved it. (AT&T hasn't even released the Z10 yet, so this makes sense.) I haven't used the new software, so I also can't say whether or not BlackBerry's improvement claims are accurate. But it's nice to see the company quickly address known issues.
You can check to see if the new BlackBerry 10 software update is available for your device by opening up your Settings, clicking Software Updates and then checking for new software.
Pop on over to the Inside BlackBerry blog for more specifics.
AS