When you buy a smartphone, you're getting married to the device for two years. That's because bailing out of a contract any sooner will cost you big bucks. So deciding which one to buy is a decision to be taken seriously.
Apple's iPhone, has always been the coolest device around, but in the last year or so other manufacturers, particularly Samsung, have won the hearts of millions with some very cool products of their own. But according to a Q&A Web site called FixYa, which gleans reports on consumer devices from comments left by the 30 million visitors to the site every month, the iPhone smokes its rivals when it comes to reliability, as measured by consumer complaints posted on the site.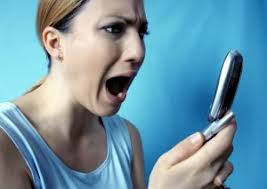 According to FixYa, Apple's phone is roughly three times more reliable than phones made by Samsung, and five times more reliable than Nokia phones. FixYa looked at Motorola phones as well, but the company's market share has gotten so small, I'm going to ignore it. Motorola aside, there's a lot of data in the survey; 722,558 problems were reported across the four product lines.
As always when I present a FixYa report, I note that it is not a scientific survey and that complainers are more likely to post than happy campers. The survey is also somewhat muddled because it cuts across a number of different devices by the same manufacturer. Still, if you're in the market for a smartphone, take a few minutes to read these results before you buy. Shoppers can never have too much information.
Apple: You already know the good stuff about the iPhone. What's not so good? According to FixYa's responders, short battery life is the biggest complain, cited by 35 percent of the people complaining about iPhones. (Not at all the same as saying 35 percent of the people who own an iPhone have that problem. The battery issue no surprise, but the fact that 20 percent of the complainers cited lack of new features is probably worrisome for Apple. The other major complaint is difficulty connecting to Wi-Fi (15 percent). I've noticed that the Wi-Fi antenna on my 4S seems s weaker than the one on my old 3GS, which means it simple doesn't see some networks I know are in the area.
Samsung: There's the Nexus and the Galaxy SIII, and the stories are rather different. The SIII, which has sold very well, has good battery life, but the older Nexus does not. Twenty percent of the complaints about Samsung's phones were related to this issue. But microphone and speaker issues loomed even larger at 40 percent. Users say that at time the microphone either fails to transmit voice to the other or the speaker cuts out at random intervals. Since these are phones, not being able to talk on occasion is not so good. Still, there's a lot to like about the SIII, including a great screen and an excellent user interface.
Nokia: Although Nokia's overall reliability rating was low, it's worth noting that FixYa is not reporting that the phone stops working. Indeed, the company reminds us that the screen is quite durable. What FixYa doesn't like is the laggy response time — 35 percent. Load times for Nokia phones are much slower than those of its competitors, FixYa claims. Given that in the case of the Lumia 900 we're talking a Windows phone, it's not at all surprising that 20 percent of the complaints mentioned a lack of apps. Windows apps are being added fairly quickly, so that issue could become less pressing.