The "amazing" response Microsoft claims for the launch of its Surface Pro devices has been called into question by, well, nearly everyone in the tech press and more than a few angry customers.
On Saturday, Microsoft announced in a company blog post that due to high demand the 128GB model of the Surface Pro had sold out online quickly and was in short stock in stores across the country.
"Customer response to the launch of Surface Pro has been amazing," wrote Panos Panay, corporate vice president for Microsoft Surface. "We're working with our retail partners who are currently out of stock of the 128GB Surface Pro to replenish supplies as quickly as possible. Our priority is to ensure that every customer gets their new Surface Pro as soon as possible."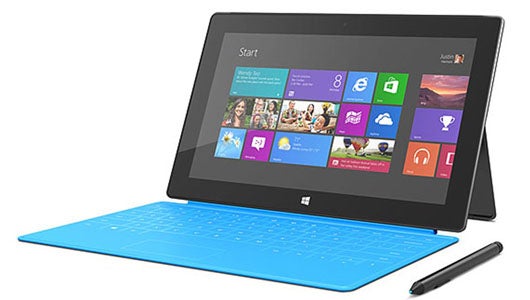 Buyers were not so amazed though when they left Best Buy, Staples and Microsoft Stores empty-handed because there were only a few 128GB models to go around. Soon enough there were rumblings that Microsoft had manufactured this sell out by not sending enough 128GB Pro devices to stores.
A string of negative comments about the lack of 128GB Surface Pros appeared under Panay's blog post starting today.
"Someone should be fired for this. And to think, they called the launch of the Pro successful. How is it a success when only a handful of people actually got this product? What a joke."
"This whole thing has made me start looking at other devices. Not moving away from Windows 8, just from the Surface Pro. Played with a co-workers [Toshiba] Yoga, and it is sweet. Thinking about checking one out. Same price range, and they are available to actually purchase."
Panay — mysteriously absent from the complaint thread under his blog post – eventually took to Twitter today with this response.
@evansturdivant We are shipping more 64gb now to BBY, Staples, MS Store and online. 128gb at BBY and MS Stores by Saturday #winchat

— Panos Panay (@panos_panay) February 12, 2013
To which some customers responded:
"If my local stores have no 128's available by Saturday I'm through with this nonsense and will wait to see what other hardware companies come out with in the next few months."
"I bet we'll find the same deal on Saturday: 1-2 units of the 128's per store. They aren't going to fully stock those until the 64 owners are past their Return-By-Date."
That last line is worth mulling over. Perhaps Microsoft will intentionally hold back 128GB Surface Pros in the hopes that people will settle for the 64GB model. And then after three weeks or so — when the return date for the 64GB model expires – release a flood of 128GB models that have been sitting in inventory. It is a rather sly way of generating as much cash as possible from the 64GB Surface Pros.
Nah! That seems too calculated, even in these desperate times.
Slideshow: First Look at the Microsoft Surface Pro
Up Close with the Microsoft Surface Pro (Video)
People clearly want the Surface Pro; it's too bad Microsoft is making it so hard. My guess is that the company is just being very conservative with the release of 128GB models. The opposite strategy of heavily stocking stores and having no one show up would be more damning. Microsoft is a target after the Surface RT devices failed to sell well.
But whatever Microsoft's strategy, the shortage of 128GB Surface Pros in retail is drawing negative attention. This may all blow over in a few days, but for now, Microsoft just looks unprepared or devious or both.
Do you want to buy a Surface Pro? Will you wait for Microsoft to restock or will you turn to other Windows 8 hardware?