The U.S. Navy in March will officially roll out its first mobile, 4G LTE network aboard two of its vessels, the amphibious assault ship USS Kearsarge and the USS San Antonio, a transport dock, according to Wired's Danger Room blog. The network is currently in its final testing phase on both ships off the mid-Atlantic coast, and it should be ready for widespread use by February 20, though it won't be launched until next month.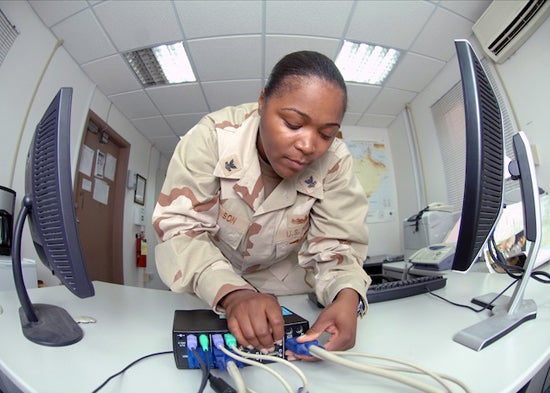 The network is a microwave-based wireless wide-area network (WWAN) that will augment the satellite-based communications on board the two ships, and it will support up to 400 sailors and Marines equipped with LG smartphones running the Android OS, Wired reports. (Google's flagship Nexus 4, perhaps?)
The network will enable calls, text and data transfer, however, is not designed for sailors to place overseas calls to loved ones. Instead, it's designed for relatively short-range communications (up to 20 nautical miles) with other Navy personal on board the two ships and in the air in helicopters. The idea is for helicopters tracking pirates to beam real-time or near real-time video of pirate ships to the Navy ships that are tracking them to provide as much information on the Bad Guys as possible. And BATS Wireless, a U.S. firm that helped build the network, told Wired it should be able to provide 300 megabits per second's worth of data.
Pretty cool stuff, and the Navy's proposed use of LTE spotlights one of the technology's true strengths: The ability to quickly transmit large video files.
AS
via Wired.com