Apple iPhones are great for keeping tabs on wayward teenagers. When multiple iPhones are under a single account, you can track them (as in, your teenage son or daughter) using the Find iPhone app. Just make sure your teenager isn't turning the tables and learning too much about you, too.
Maybe your teenager is receiving your text messages on their iPhone. Just last week, I ran into such a case.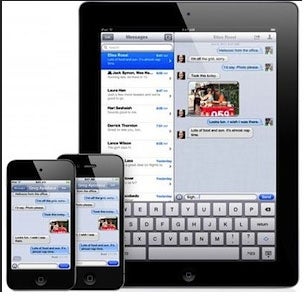 Here's the back story: My friends and I plan an annual golf trip where we travel a ways to take in a great course, smoke cigars, play a little Texas Hold 'Em and sip single-malt scotch. We get to cuss, rib and relive our younger days. Leading up to this epic trip, text messages fly between us that foreshadow the trip's adolescent tone.
You probably wouldn't want your teenage daughter reading this stuff, but that's exactly what happened to one of my friends.
There seems to be a problem with iCloud and iMessages when it comes to multiple iPhones under a single Apple ID. My friend had to apply quick brakes to an iMessage thread because his daughter was somehow receiving them. He eventually just shut down iCloud and iMessages to avoid further embarrassment.
I did a little research and found that this is fairly common. Apparently, the latest Apple iOS update automatically adds other phone numbers under the same Apple ID to receive iMessages. I'm sure many parents have a lot of explaining to do.
There is an easy way to check and turn it off. On your iPhone, go to Settings -> Messages -> Send & Receive. If you have this problem, you'll see other numbers listed. Just remove them.
And then thank Apple for causing this mess.