When BlackBerry handed over my BlackBerry Z10 review unit last week, the company wanted to make sure I experienced everything the device had to offer, so it provided me with a number of cool new BlackBerry Z10 accessories. I literally have a drawers and drawers brimming with phone accessories I never use, so at first, I didn't pay much attention to the toys BlackBerry passed along with my Z10. But three of them have proved to extremely useful, so I'm spotlighting them here. (And if you haven't read my full BlackBerry Z10 review yet, you can find it here.)
First, my favorite BlackBerry Z10 accessory, the BlackBerry Battery Charger Bundle.
From BlackBerry:
"Plug your BlackBerry smartphone in to the battery charger – no extra cables required – and insert a BlackBerry battery for simultaneous charging. With an extra battery included, and lightweight portability, and the BlackBerry Battery Charger Bundle is ideal for traveling."

MSRP: $49.99 / £39.99 / €49.90
This charger gadget unit is awesome. You can simultaneously charge your spare Z10 battery and any other gadget with a micro USB port. I love that the Z10 has a removable battery, and this bundle lets you really take advantage of this features. It's well worth $50, in my opinion.
Next up, the BlackBerry Leather Pocket.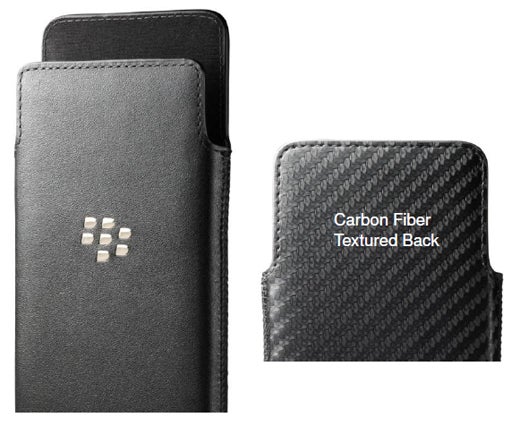 From BlackBerry:
"Help extend battery life and protect your BlackBerry smartphone with the hand crafted BlackBerry Leather Pocket."

MSRP: $29.99 / £24.99. / €29.90
I'm not much of a holster guy—though RIM will offer a nice one soon on ShopBlackBerry.com. (See the image at the bottom of this post. But I do appreciate a good leather pocket. The pocket I've been using to hold and protect my Z10 is made of thick, quality leather, and it has a stylish weave pattern on its back surface. An "auto on/off" feature turns your display off when it's in the pocket and turns it on again when it's removed. Also worth noting: Dogs love to eat this pocket, just ask my sister's Boston terrier, Monty. So keep it away from canines. (A microfiber, colored-version of the Z10 pocket with a slot for holding identification and credit cards will also be available. See the image at the bottom of this post.)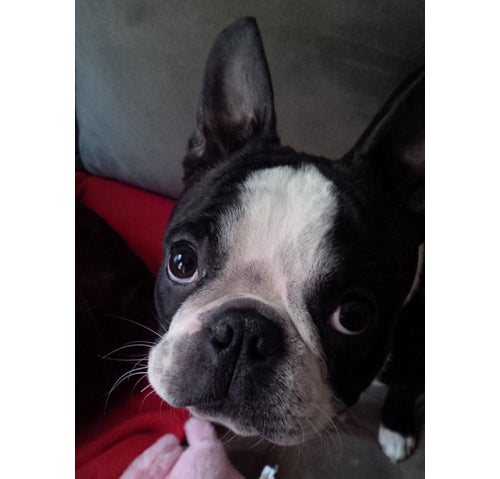 Monty after he tried to eat my Z10 Leather Pocket
And finally, the BlackBerry Mini Stereo Speaker.
From BlackBerry:
"A uniquely wearable and portable Bluetooth speaker for wireless mobile music and hands free calling. Perfectly sized to carry your music with you. Optimized portable speakerphone with Universal Bluetooth compatibility. Connect to two smartphones simultaneously, using multipoint."

MSRP: US $99.99
Everyone loves a good wireless speaker, right? Well, I do anyway. And this one is solid. I've used it to listen to music while writing a number of times. And it's also a good speakerphone. The speaker in the Z10 works well enough, but the Mini Stereo Speaker provides much higher volume options. It's not cheap at $100, but if you want to listen to your tunes via speaker wherever you go or you want an unobtrusive speakerphone option, this speaker fits that bill.
BlackBerry didn't share specific release information on these accessories, but the ShopBlackBerry.com website says, "The all-new ShopBlackBerry.com is coming very soon. Check back here to buy new accessories for BlackBerry devices, including BlackBerry 10 smartphones." So these three must-have BlackBerry Z10 accessories should be on sale within the coming weeks. (The Z10 won't be available in the United States until March.)
AS