While I have thoroughly enjoyed keeping CIO.com readers in the know when it comes to CIO moves and promotions, I am ready to do more with this Movers & Shakers blog. In the weeks that follow, please look to this space for interviews with CIOs, thoughts on how to overcome some of the challenges of IT leadership, daring CIO feats of strength, and IT executive career advice.
This blog is a two way street. If you disagree with what I write, post a comment. If you are in steadfast agreement with an entry, post a comment. If you are an IT leader with a great story to tell, shoot me an email and we'll get your experiences up on CIO.com.
The CIO job is a tough one, and in 2013, it will only get tougher. Demands on IT are greater, yet budgets are not keeping pace. One key to being successful in the job lies is in learning what other CIOs are up to, and how to take those experiences and apply them at home.
My goal for Movers & Shakers 2.0 is to create a space for CIOs to learn from one another, just as they do when they share tips over coffee at a conference.
For this first blog entry, I turn to Dan Roberts, President of Ouellette & Associates, who presented a great slide at the Mid Atlantic CIO Forum back in December. Take a look at these 12 competencies that Dan and his colleagues suggest you seek in the people you hire to your senior leadership team. My question to you: Of these, which three are most critical skills you seek in the people your senior leaders? Are there any competencies missing from the list? Post a comment and let me know!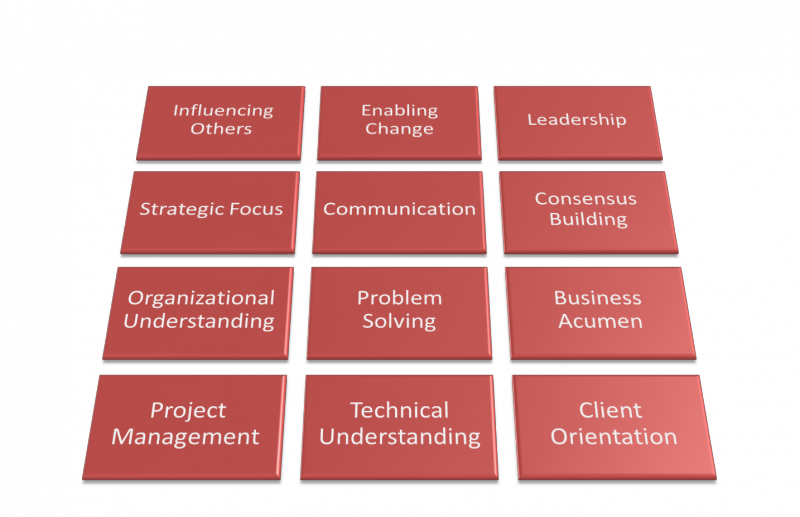 Until next time,
Martha