If the latest Apple rumor holds true that Apple is working on a cheap iPhone, then we can safely say the post-Jobs regime is all about market share – no longer market rattling products.
There was a time not so long ago when Apple pretty much shunned the low-end market because products that play well there meant Apple would have to dumb down its great high-end technology.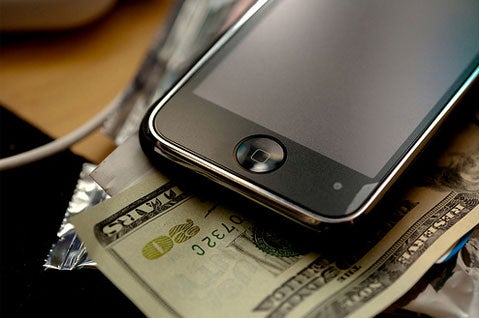 An iPhone with cheaper components could be launched later this year, sources told the Wall Street Journal, which has an impressive track record reporting on Apple rumors that turn out to be true. This is presumably in response to the success of low-costing Android phones. In the past, Apple attacked the low-end market by significantly discounting older iPhone models in conjunction with the arrival of a new iPhone.
In the realm of innovative technology, however, this represents a step backward for Apple. It would follow on the heels of another dumbing down of technology. Tim Cook and crew are the same guys that brought you the iPad Mini, which doesn't even have Retina display.
Apple's stock has been spiraling downward for the past few months, which has led to speculation that investors believe Apple has lost its innovation magic. With the iPad Mini and now a rumored low-end iPhone representing a post-Steve Jobs Apple, the lack of exciting products coming out of Cupertino is startling.
That's not to say Apple's business moves aren't paying off. The iPad Mini was a huge success during the holiday season with some industry watchers predicting more than 12 million shipments, doubling the original forecast of 6 million. (The iPad Mini, however, threatens to cannibalize standard iPad sales.)
There's little doubt that a cheap iPhone will do well, too, both in the United States and overseas. After all, consumers often gripe that the iPhone and other Apple products cost too much.
Meanwhile, Cook is in China right now – his second trip in less than a year – meeting with officials at the Ministry of Industry and Information Technology. The buzz is that Cook is working on a ground-breaking deal with China Mobile Ltd, the country's largest telecom carrier.
TechCrunch's Catherine Shu speculates that "a cheaper iPhone might be part of the 'greater investment' in China, which Cook promised during his last visit to the country in March as part of Apple's efforts to capture a larger slice of China's market."
With a greater push in China and an assault on the low-end smartphone market, Apple's business looks bright – at least for now. But the fact that Apple doesn't seem to have any awe-inspiring products on deck, notwithstanding Cook talking about his "intense interest" in Apple TV, doesn't bode well for a company whose image is synonymous with innovation.
Are Apple's best days behind it?