Let's get real. No one really needs an iPad mini, right? I mean, if you need something portable for work, you get a laptop or at least a full-sized tablet with an external keyboard.
But the iPad mini has a bright, crisp 7.85-inch screen (even without the Retina); it's slim, compact and lightweight; and it gives you access to all those iOS apps. So it's super easy to want an iPad mini. The problem is the gadget's somewhat steep price ($329 and up) can make it tricky to justify buying one.
I'm here to help. Here are three reasons why you might need an iPad mini after all.
It's a Take-Anywhere Tablet. The iPad mini's petite size, when combined with 4G LTE service, makes it a tablet you can use practically anywhere. For instance, I've used my iPad mini in restaurants to find theaters and movies to watch after dinner or on another night. (The Flixster iOS app is ideal for that.)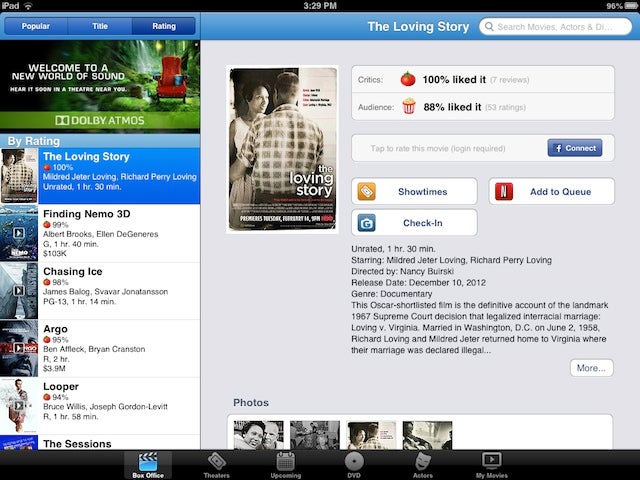 Another example: A few weeks back, I was stuck waiting in a doctor's office for over an hour. The signal of the doctor's Wi-Fi network was exasperatingly weak. With my 4G mini, I opened the Dropbox app, grabbed a document I'd been working on, opened it in Pages ($10) and finished a project that was due that afternoon.
Of course, I could have done either of these things with a full-sized tablet or laptop, but because of their sizes, I wouldn't have bothered or thought to bring them. The iPad mini, on the other hand, slips easily into my small Tumi "man bag."
It's a Second Screen When You're Mobile. In my home office, I use two large monitors for my work (and if you've never tried it, I highly recommend it). When working away from the office on my MacBook Air, I miss that second screen. The iPad mini now nicely fills the gap.
Example: I can do my online research on the iPad mini while writing in Word on my laptop. I've even had the same document open on both devices simultaneously using Google Docs. This enables me to copy and paste, say, a long URL on the iPad mini and watch it magically appear in real time in the same document on my MacBook Air. Sweet.
It's a Large GPS. An iPad mini with 4G LTE service can also serve as a GPS device (Wi-Fi-only iPads don't include GPS technology). If nothing else, the 7.85-inch screen beats a smartphone display for viewing maps, especially when driving. Apple's much-maligned Maps app does an okay job at best of routing you to your destination. I have better luck with Magellan's RoadMate USA ($50), an iPhone app that looks okay blown up on an iPad mini screen. Waze, a free mapping app with turn-by-turn directions, is another option. Though I like RoadMate USA better, Waze is optimized for iPad screens, as is Apple's Maps. (A new version of Google Maps was released Wednesday with turn-by-turn directions for iPhones, but it's not optimized for iPads.)
Your turn. Have you found any unusual or unexpected uses for the iPad mini that help justify your purchase?