Did you really think that the makers and distributors of mobile apps can survive on 99 cent downloads and giveaways? Of course they can't. Which is why I wasn't at all surprised when the Federal Trade Commission issued a report this week saying that hundreds of popular smartphone and tablet apps aimed at children are collecting personal data and sharing it without informing parents.
Personal data is the coin of the digital realm, and if collecting and selling it means that your privacy, or that of your children, is compromised, those are the breaks, the app makers say. Actually, they don't say that. Mostly they say nothing at all or issue platitudinous statements in support of privacy. But they keep on selling that data, because that's how the system works.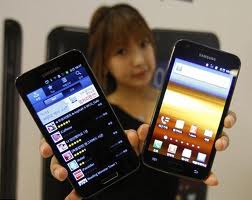 The FTC report is disturbing. More and more parents use tablets as electronic baby sitters and homework helpers, without offering a lot of supervision. Too many apps fail to give parents basic explanations about what kinds of personal information the apps collect from children, who can see that data and what they use it for, the report states. Why collect that data? It allows advertisers to tailor their messages much more precisely.
The report also finds that many of the apps surveyed include interactive features, such as connecting to social media, and they send information from the mobile device to ad networks, analytics companies, or other third parties, without disclosing these practices to parents.
It's worth noting that television and printing advertising directed at children has been strictly regulated for some time. Doing so in the online world is more complex, and there's opposition to it from Silicon Valley heavyweights like Google and Facebook (as well as the app makers) whose business model is heavily dependent on advertising revenue.
The FTC's staff looked at 400 kid-oriented apps. Only 20 percent (81) contained any privacy-related disclosure on the app's promotion page, on the developer website, or within the app. When the FTC did a similar study last year, it found that only 16 percent of the apps made those disclosures, so it's fair to say there's been very little progress made on that score, which is why the industry's claim that it can regulate itself is hardly credible.
Consumer Privacy on the Web Be Damned, Say Big Advertisers
Of course, simply making a disclosure isn't necessarily meaningful, the report states. "Many (disclosures) consisted of a link to a long, dense, and technical privacy policy that was filled with irrelevant information and would be difficult for most parents to read and understand."
And "One app that shared device ID and geolocation with advertising networks had a misleading privacy disclosure that discussed features about the user interface of the app, but did not disclose the fact that advertising networks or analytics companies would be receiving information through the app."
I get very tired of tech companies — not to mention politicians — that go on about how regulation stifles innovation. If they don't want regulation, they have to earn that right by being more responsible.