IPhone-toting motorists have largely become dependent on maps apps to get them safely to wherever they want to go. Yet both Apple Maps and its predecessor Google Maps are deeply flawed. So which is more dangerous? You be the judge.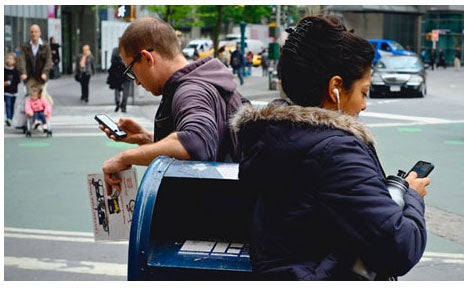 The big danger with Apple Maps is that it leads you astray.
Police in Victoria, Australia, recently issued a warning to travelers to not use Apple Maps, according to AllThingsD. Apparently, six motorists using Apple Maps to navigate from the city to a national park became stranded in the park, which has temperatures that can reach 114 degrees Fahrenheit and no water supply.
This is "a potentially life-threatening issue," police said.
Getting stranded in the Australian outback is an extreme case, but the fact that Apple Maps can mislead you is a big concern. You can find yourself in the wrong places and become frustrated. But dangerous? Not really.
I think Google Maps on the iPhone was very dangerous and somewhat irresponsible of Google. Even though Google Maps on the iPhone could have had voice navigation, Google opted to keep this feature for Android. It's one thing to leverage cool features for competitive advantage; it's another when the absence of the feature can be dangerous.
Most people use maps apps while in their cars. If you're driving solo, Google Maps on the iPhone forced you to constantly look down at the phone for the next turn. Even worse, I'd have to retype in my password after a time elapse – that is, I'd constantly have to take my eyes off the road.
So which app do you think is worse?