Nothing says "I have money to burn, and I want you to know it," like a custom ColorWare gadget. (Well, there's Alexander Amosu's gaudy creations, but Amosu's in a category all his own.)
ColorWare, an electronics color-customization company, does great work, but man, its products sure aren't cheap. ColorWare recently unveiled its latest iPhone 5 customization pricing, and it will cost you $1700 for an unlocked 64GB iPhone 5 in the colors of your choice. Yeeeaaahhh.
That's double the expected $849 price of the unlocked 64GB iPhone 5 that Apple posted shortly after the device was announced, though the company has since removed the pricing information from its site.
ColorWare is also only offering the 64GB GSM version of the device, and it "will not work with Verizon or Sprint."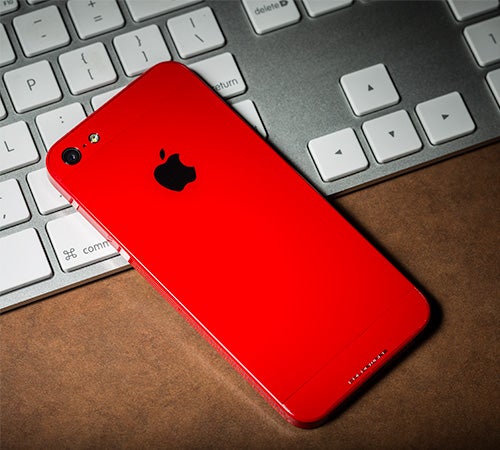 I had a ColorWare BlackBerry Bold 9000 smartphone a few years back, and it looked great. But I honestly can't fathom paying double for an already expensive iPhone just for some custom colors. (ColorWare sold the BlackBerry parts separately, and I installed them myself, which reduced the cost significantly. This option is not available for the iPhone 5.) Then again, I do not have money to burn—and I don't want you to know it.
AS