Today is the first day of BlackBerry-maker Research In Motion's (RIM) BlackBerry Jam Asia developer event in Bangkok, Thailand, and the company already made a number of noteworthy announcements. Here's a quick roundup of the most significant news for developers and BlackBerry users so far.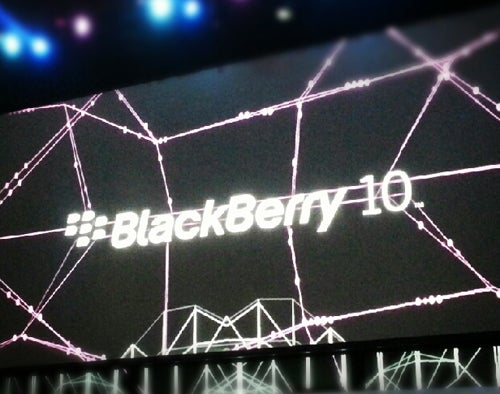 1) The New BlackBerry World App Store
RIM rebranded its BlackBerry App World application store for the upcoming BlackBerry 10 platform as "BlackBerry World for BlackBerry 10." The new BlackBerry World will also sell music and video, though RIM did not announce details on licensing agreements with studios or content producers. (RIM also hosts an annual conference every spring called BlackBerry World, and it's possible that event could be rebranded in the future to avoid confusion.)
2) BlackBerry Dev Alpha C with QWERTY "Physical" Keyboard
Last May, at its 2012 BlackBerry World event, RIM started distributing an early BlackBerry 10 prototype device, called the BlackBerry Dev Alpha A, to developers so they could build and refine applications for the new OS and ensure their software is ready for the Q1 2013 BlackBerry 10 launch. Then in September, RIM issued updated developer devices, called BlackBerry Dev Alpha B units. Both of these developer devices were touch-screen smartphones, and both were available for free to developers who attended either event.
Today, RIM announced the BlackBerry Dev Alpha C, a prototype BlackBerry 10 handset with a "physical" QWERTY keyboard. (RIM is expected to release two BlackBerry 10 devices in the first quarter of 2013: a BlackBerry 10 touch-screen smartphone in February, and a QWERTY BlackBerry 10 device in the following weeks.) The BlackBerry Dev Alpha C QWERTY device is available to a limited set of developers who have created two or more BlackBerry 10 apps and who meet a specific set of criteria. More details are available on RIM's developer blog.
3) Limited Edition BlackBerry 10 "L Series" Smartphone
Developers who received a BlackBerry 10 Dev Alpha device and who have submitted a "qualifying" BlackBerry 10 application are eligible to receive a free, limited edition final-release BlackBerry 10 smartphone shortly after the January 30 BlackBerry 10 launch event. More details on terms and conditions can be found on RIM's developer blog.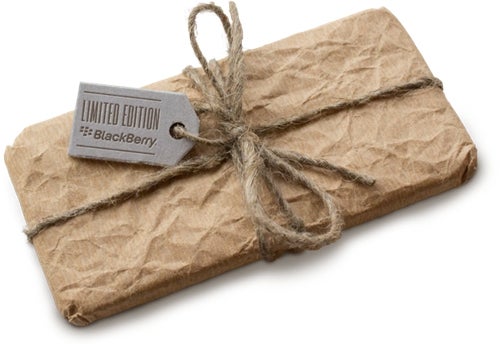 4) BlackBerry 10 Developer Tool Updates
RIM also announced a handful of updated BlackBerry developer tools: Cascades Beta 4; an updated and enhanced WebWorks for BlackBerry 10 SDK; and Android Runtime for BlackBerry 10 Beta 4.
AS