On Tuesday, Microsoft touted on its Windows Blog that it has sold more than 40 million licenses of Windows 8. The original announcement was made by Windows CFO Tami Reller at Credit Suisse's 2012 Annual Technology Conference.
This is puts Windows 8 on pace to exceed early sales of Windows 7. Microsoft had hawked 60 million licenses of Windows 7 two months after its 2009 launch.
What we don't know specifically is what exactly a Windows 8 license sale includes. Is that a bunch of licenses sold to retail or the channel? To a consumer? To enterprises as a volume license package? How many of those licenses are just machines sitting in a warehouse?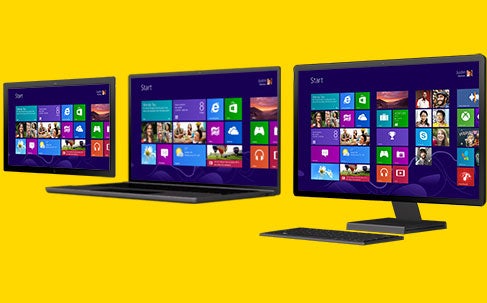 A Microsoft spokesperson told me that the company does not break down where the licenses are sold. But you can safely conclude that a Windows 8 license does not always translate to a satisfied end-user using a Windows 8 machine.
But specifics aside, it's clear that Windows 8 is at least not tanking. But is it doing as well as Microsoft expected? Perhaps not, according to long-time Microsoft watcher Paul Thurrott. In a blog post this week, Thurrott cited a source close to Microsoft who said that Windows 8 sales fell short of the company's internal projections and that Microsoft is pointing the finger at hardware partners that failed to deliver Windows 8 machines to retail in a timely fashion.
Whether there are supply chain issues at play or OEMs simply underestimated the demand for Windows 8 is unclear, but based on anecdotes I've heard and reader comments I've read, the selection has been shockingly thin at Microsoft Stores, at Best Buy and online. I have not been to any retail outlets to scope out Windows 8 machines so I cannot speak from first-hand experience. But you would think that based on the hundreds of devices on display at the Windows 8 launch event in October that stores would be brimming with new hardware, but they are not.
We all know Microsoft's relationships with hardware partners have been strained since the company announced the Microsoft-branded Surface tablet, but everyone needs to get on the same page because the desire for Windows 8 and Surface RT tablets is alive and well.
Not that this is scientific evidence, but in a recent blog post I included a poll asking if people planned to buy a Windows 8 or Surface tablet and use it at work (an integral part of Microsoft's strategy to reach consumers and businesses).
Over a thousand people took the poll – much to my surprise – and a whopping 70 percent of respondents chose the option, "Yes indeed, Windows 8 tablets and Surface are the best for getting real work done"… also to my surprise.
This is a relatively small sample of readers, but Microsoft and partners should still take note: There is a sophisticated audience is out there for Windows 8 devices. The worst thing Microsoft and partners can do now is leave them high and dry at the local Best Buy.