Cloud storage is so popular, you'd be forgiven for thinking that the old-fashioned back-up drive is simply a museum piece. But if you ask users of the most popular, consumer-focused cloud storage services, you'll get an earful. Security worries, problems synching, missing folders, and update errors, are the kinds of issues consumers reported to FixYa, a popular Q&A site.
FixYa scoops up millions of consumer complaints about popular products and services — in this case, cloud vendors Dropbox, Google Drive, iCloud, Sugar Sync and Box – and suggests fixes.
To be fair to the vendors, remember that people are much quicker to complain than to praise, and the percentage of complaints about a particular issue is not at all the same as saying that a certain percentage of all users have that problem.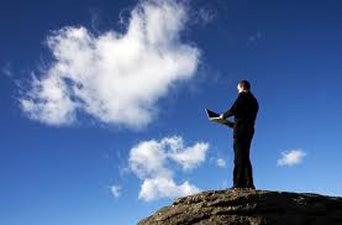 Dropbox is the best known of these vendors, and also the service that suffered an embarrassing series of security lapses earlier this year and in 2011. Not surprisingly, the most complaints – 40 percent — were about security, or as FixYa put it "security concerns." Other major concerns, included storage limits (25 percent), file syncing issues (15 percent) and slow response time (10 percent).
Other than being careful about passwords, users have no control over security, and FixYa quite rightly notes that storing items like music or photos is probably fine, but entrusting confidential financial documents and the like to Dropbox is risky.
Despite its popularity and ease of adoption, Google Drive still has its problems. Although security concerns are not as prominent amongst FixYa users compared to other cloud devices, Drive still experiences some general usability issues that need to be addressed. For the most part however, these issues can be solved quickly, says FixYa.
The biggest complaint by Google Drive users was folders missing (40 percent) followed by syncing issues, conversion to Google Docs and unknown errors, each at 20 percent.
iCloud, Apple's cloud service, has yet to learn how to play well with Mountain Lion, the latest variation of OS X, according to 35 percent of the complaints about it. Writes FixYa: "Whether it be signing up for the service, syncing the "Notes" application between devices, or backing up files and other applications, iCloud on the new Mountain Lion is not perfect by any means." FixYa offers a number of steps you can take to solve this issues, which you can find here.
Syncing problems with non-Apple devices (35 percent) and lack of storage space and other syncing issues were both mentioned in 15 percent of the complaints.
I'm not familiar with Sugar Sync, but FixYa's analysts give it very high marks, particularly for small businesses. Instead of manually syncing your files to have them updated when sharing, or scheduling a sync at some arbitrary time throughout the week, SugarSync automatically tracks and updates files immediately after you make a change to them.
Given that it appears geared to small business, it's somewhat surprising that Sugar Sync does not support Quickbooks, a widely used accounting application. That was mentioned in 30 percent of complaints, followed by lack of storage (25 percent) and syncing issues in general and synching issues with iTunes file in particular, both at 15 percent.
According to FixYa, Box "is a project management tool that allows users to go through every step of the process and collaborate in a way that's lacking in the vast majority of other services, although it should be mentioned that Google Drive is pushing hard in that direction as well."
For Box, upload and security concerns top the list of complaints at 25 percent, while backup issues and slow response time on Web apps were mentioned in 20 percent.