If cyberwar is as big a threat as we're repeatedly told it is shouldn't we see evidence of it in the fighting between Israel and Hamas? All we are actually seeing is social-media marketing.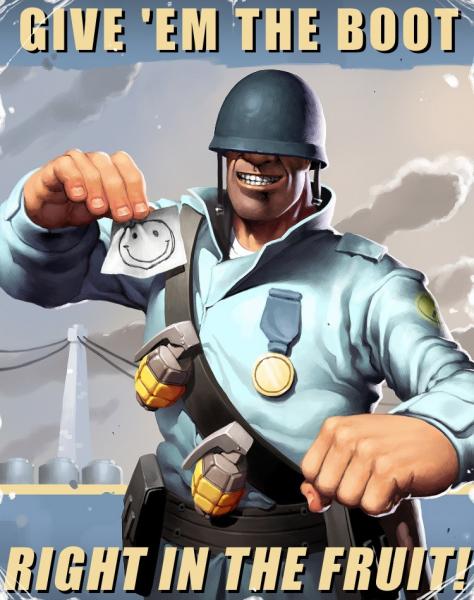 Those following @IDFSpokesperson on Twitter were kept up-to-date as Israel live-tweeted its Wednesday attack that killed a top military commander of Hamas. Followers were also able to see videos taken from the helicopter that killed Ahmed al-Jabari, and the IDF said on Twitter there would be other attacks if Hamas retaliated.
YouTube eventually removed the post because the content violated its terms of service, which say:
Graphic or gratuitous violence is not allowed. If your video shows someone getting hurt, attacked, or humiliated, don't post it.
Then YouTube reversed its course. The reasons for this were made even more opaque by an email from the company: "With the massive volume of videos on our site, sometimes we make the wrong call. When it's brought to our attention that a video has been removed mistakenly, we act quickly to reinstate it."
The IDF used all the well-known tricks of social media marketing, including branding the attack with its own hashtag: #PillarOfDefense.
No one should be in the least bit surprised to find out that Hamas retaliated in kind, launching Iranian Fajr-5 rockets at Israel's largest city and tweeting about the havoc the rockets may or may not have caused in Tel Aviv.
Hacktivist group Anonymous threw in with Hamas, launching "OpIsrael," and defacing and disrupting websites.
Not exactly the cyber Pearl Harbor we've all been promised.
Also in this week's news:
Nasa to encrypt data after its latest laptop loss
(BBC) — NASA has ordered that the data on all its laptops must be encrypted, after losing another one of its portable computers. Until the process is complete, it has forbidden staff from removing Nasa-issued laptops containing sensitive information from its facilities. The order follows the loss of a device containing "sensitive personally identifiable information".
Opera site served Blackhole malvertising, says antivirus firm
(The Register) — 'No need to issue a press release', firm tells press: Opera has suspended ad-serving on its portal as a precaution while it investigates reports that surfers were being exposed to malware simply by visiting the Norwegian browser firm's home page. Malicious scripts loaded by portal.opera.com were redirecting users towards a malicious site hosting the notorious BlackHole exploit kit, said a Romanian anti-virus firm BitDefender, which said it had detected the apparent attack on its automated systems. BitDefender said it promptly warned Opera after it detected the problem on Wednesday.
Antivirus pioneer John McAfee reportedly wanted for murder in Belize
(NetworkWorld) — Antivirus pioneer John McAfee is reportedly wanted for murder in Belize after allegedly gunning down a U.S. citizen in San Pedro Town on Sunday. According to Gizmodo, McAfee is the prime suspect in the shooting death of Gregory Faull, an American expatriate who was identified in the report as a well-liked builder who was originally from California.
Adobe shuts down Connect user forum, confirms passwords raided
(The Register) — Adobe has admitted that its Connectusers.com forum database was compromised, exposing password information about users of its conferencing technology in the process. Potentially exposed passwords were hashed using MD5, but it's not clear whether or not they were salted, an extra security precaution that thwarts brute force attacks based on compiling rainbow tables of password hashes from dictionaries of plain text passwords.
Lockheed says cyber attacks up sharply, suppliers targeted
(Reuters) — The Pentagon's No. 1 supplier, Lockheed Martin Corp, on Monday cited dramatic growth in the number and sophistication of international cyber attacks on its networks and said it was contacting suppliers to help them shore up their security. Chandra McMahon, Lockheed vice president and chief information security officer, said about 20 percent of the threats directed at Lockheed networks were considered "advanced persistent threats," prolonged and targeted attacks by a nation state or other group trying to steal data or harm operations.
Teen creates Windows 8 malware
(The Register) — A teenager has crafted prototype malware for Windows Phone 8 just weeks after the official unveiling of the smartphone platform. The proof-of-concept code is due to be demonstrated by Shantanu Gawde at the International Malware Conference (MalCon) in New Delhi, India on 24 November. Gawde, who is a member of the Indian government-backed National Security Database program of infosec professionals, last year at the age of 15 created malware that attacked Microsoft's Xbox Kinect.
Malware spy network targeted Israelis, Palestinians
(KrebsOnSecurity) — Researchers in Norway have uncovered evidence of a vast Middle Eastern espionage network that for the past year has deployed malicious software to spy on Israeli and Palestinian targets. The discovery, by Oslo-based antivirus and security firm Norman ASA, is the latest in a series of revelations involving digital surveillance activity of unknown origin that appears designed to gather intelligence from specific targets in the Middle East.