BlackBerry-maker Research In Motion (RIM) first announced its next-generation mobile platform, BlackBerry 10, way back in October of 2011—it was called "BBX" then, but a trademark dispute led RIM to modify the OS name. Today, more than a year later, RIM has finally announced an official BlackBerry 10 "launch" date…but the company still won't say when it will actually begin selling the new devices.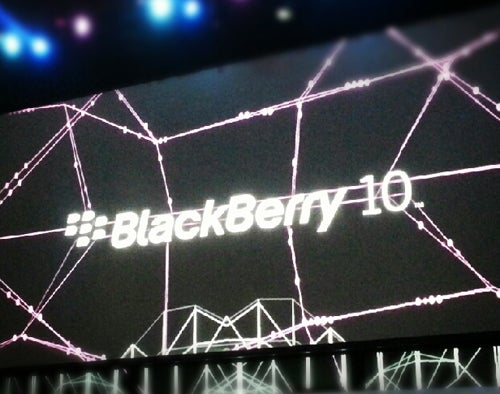 "RIM announced today that it will hold its BlackBerry® 10 launch event on January 30th, 2013. The event will happen simultaneously in multiple countries around the world. This day will mark the official launch of its new platform – BlackBerry 10, as well as the unveiling of the first two BlackBerry 10 smartphones. Details on the smartphones and their availability will be announced at the event."
Maybe it's just me, but I'm finding it somewhat difficult to get excited about this "news" without any specific availability details. If I were Average Joe Consumer, and not a tech blogger, I'm not sure I'd be interested at all. (I already had some hands-on time with the first two BlackBerry devices, and I liked what I saw, so I still haven't lost faith in RIM and BlackBerry…yet.)
Best case scenario, the first BlackBerry 10 devices launch during the first two weeks of February. That's still three months away, or a quarter of a year, which is a lifetime in the mobile space right now. And that's just the best case scenario. When you consider the number of devices RIM rivals like Samsung and Motorola have released in the past six months, RIM's BlackBerry 10 development cycle seems even more unreasonable.
Comparing RIM and BlackBerry 10 to Samsung/Motorola and Android isn't exactly an apples-to-apples comparison, because BlackBerry 10 is a brand new OS, and RIM makes both the BlackBerry hardware and software. But it's still an "oranges-to-clementines" comparison, and it's still relevant.
It's nice to get some official confirmation that RIM's still on track to hit its Q1 2013 BlackBerry 10 target release date. (RIM said last month that the first BlackBerry 10 devices are currently being tested by more than 50 wireless carriers.) But, frankly, I'm tired of waiting, and I wish RIM would be more specific about when I can actually get my hands on an official BlackBerry 10 device.
AS