Yesterday, RIM's CEO Thorsten Heins released a statement to let the world know that the company's new BlackBerry 10 software and devices are now being tested by 50 different wireless carriers.
"In the last week, BlackBerry 10 achieved Lab Entry with more than 50 carriers – a key step in our preparedness for the launch of BlackBerry 10 in the first quarter of 2013. We made this commitment during our recent results conference call and we have delivered. This process will continue in the coming months as more carriers around the world formally evaluate the devices and our brand new software."
What does "lab entry" mean? It means that RIM feels confident its first BlackBerry 10 devices are ready to move on to one of the final stages of development, in which wireless carriers evaluate the devices and their wireless network performance to ensure that they work the way they're supposed to when the carriers sell them to their customers. (Read more details on carrier lab testing on CrackBerry.com.)
The process can take a few months, but the fact that BlackBerry 10 is now being carrier tested suggests that RIM will hit its target BlackBerry 10 release date or Q1 2013, assuming there are no issues during the tests. If everything goes very smoothly, RIM could potentially release the device in January, but that seems unlikely. (January 21 BlackBerry 10 release date, anyone?)
More RIM-related news and information:
Another BlackBerry 10 "L Series" image leaked this week, and it's starting to look like final hardware. I wouldn't be surprised if the device is released in other colors—RIM loves white BlackBerrys—but the hardware in the image above is probably very similar to what RIM and its carrier partners will release in early 2013. (I'm still much more interested in the "N Series" device with the "physical" QWERTY keyboard that you see below. I got some hands-on time with both devices in August. Read my thoughts here.)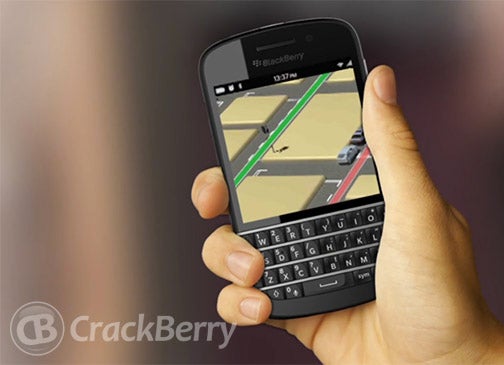 AS
Al Sacco was a journalist, blogger and editor who covers the fast-paced mobile beat for CIO.com and IDG Enterprise, with a focus on wearable tech, smartphones and tablet PCs. Al managed CIO.com writers and contributors, covered news, and shared insightful expert analysis of key industry happenings. He also wrote a wide variety of tutorials and how-tos to help readers get the most out of their gadgets, and regularly offered up recommendations on software for a number of mobile platforms. Al resides in Boston and is a passionate reader, traveler, beer lover, film buff and Red Sox fan.