Last week, rumors once again started circulating about Apple's plan to release an ad-supported streaming-music service and mobile app—a potential Pandora killer. Computerworld blogger Jonny Evans wonders if the delayed release of Apple's iTunes 11 software might be, in part, to accommodate a streaming music service.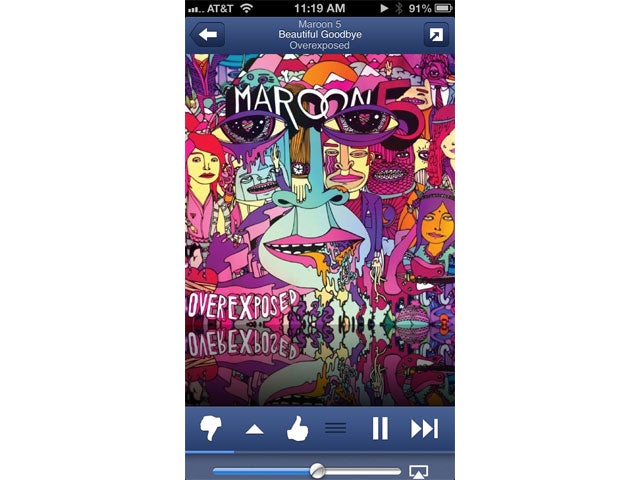 The Apple rumors are already hurting Pandora. Pandora shares recently declined as much as 21 percent to their all-time low of $7.32, according to MarketWatch. Since Pandora's initial public offering in June 2011 at $20, its stock has dropped by more than 59 percent.
Considering how important both ads and music are to Apple, it seems inevitable that the company will eventually unleash a streaming music service.
That would be a shame, potentially, for Pandora fans like me. Here are three reasons why:
1. An Apple streaming-music service and app could significantly dim, if not eventually extinguish, the future of Pandora (as well as Spotify).
Over the past few years, I've grown to love and depend upon my dozens of Pandora "radio stations." I play Pandora music through my TiVo, iMac, MacBook Air, iPad, iPhone 5 and the iPhone 3GS that sits docked on my bedside table in an alarm clock stereo. Pandora's stations allow me to enjoy songs and artists I know while introducing me to music I haven't heard before and that I'm likely to enjoy. Pandora provides an ideal combination of familiarity and surprise. It nudges you out of your musical comfort zones, just a little.
A similar Apple service may have the same effect. But that brings me to point number two:
2. I don't want all my musical eggs in one basket.
From the above paragraph, you've no doubt deduced I'm an Apple fan. Guilty as charged. However, even I have my limits. I already buy the vast majority of my music from iTunes. The thought of losing Pandora to an Apple music service, which would most likely be yet another onramp to Apple's iTunes store, makes me bristle. I don't want Apple—or any other company—to supply my entire music listening experience.
3. Pandora deserves to thrive.
Pandora's mobile apps were already good, but this week they got even better. In a company blog post, Pandora said it had released "the "biggest update we've made to our mobile apps since we first launched."
So I quickly downloaded the new Pandora 4.0 iOS app (it will be available for Android "in the coming weeks"). Among its new features, I particularly like the ability to add more variety to stations, get song lyrics and read more complete artist bios and discographies. The new app makes Pandora much more social, enabling you to see what friends are listening to—and vice versa. I'm not interested in posting every song I listen to on Facebook, however, so I'm pretty much ignoring this feature.
Ultimately, what's important is that Pandora provides an excellent service for free, and an even better one—without ads—for only $36 a year. I gladly pay that fee every year because it's a terrific bargain.
If you love Pandora and want to contribute to its future, upgrade to the ad-free Pandora One service. Your $36 probably doesn't mean that much to you but, collectively, it could mean a lot to Pandora, especially with a huge competitor like Apple about to strike.