It's no secret that Google is preparing to announce its latest Nexus smartphone; early this week, I told you about a Google press event scheduled for October 29, at which the Android-maker is expected to unveil the Nexus 4 handheld, along with a couple of new tablets and the next version of its Android mobile OS.
Today, U.K. electronics retailer CarphoneWarehouse.com posted a product page for the Google Nexus 4 smartphone, along with some purported technical specifications and other details. Most of the information on CarphoneWarehouse lines up with the specs leaked during the past few weeks, which seems to validate them. But I'm still slightly skeptical.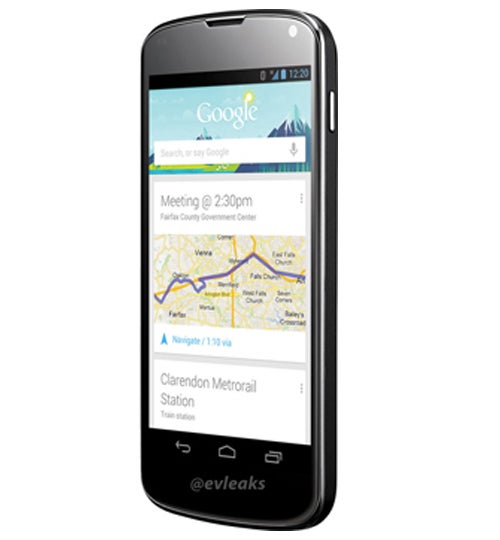 The Nexus 4 listed on the site doesn't support LTE, or at least the site doesn't mention LTE. That's not surprising though, because the Nexus 4 on CarphoneWarehouse is for use on the U.K.'s Vodafone and O2 networks, and neither of these carriers currently operate LTE networks. That doesn't mean a U.S. version won't have LTE, though, and it's hard to believe Google or LG would release a high-end device for the U.S. market without LTE.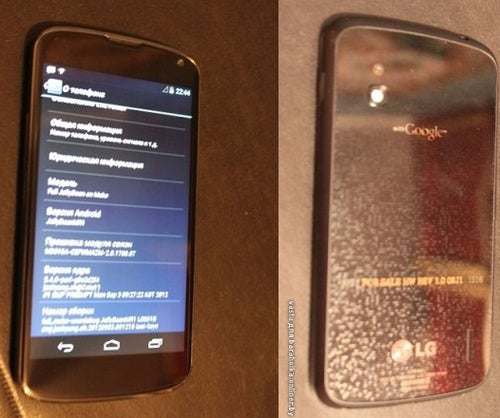 The product page also says the LG Nexus 4 is only available with 8GB of built in storage, and it won't support external memory cards, which seems very odd to me. The Samsung Galaxy Nexus doesn't support memory cards either, but it's available in 16GB (HSPA+) and 32GB (LTE) versions. CarphoneWarehouse also mentions both Android 4.1 and 4.2 on the Nexus 4 page, so it's unclear if the device will run a new version of Android, as is rumored.
One thing is for sure: The official Nexus 4 technical specifications won't be a mystery for long. Come Monday, we can all put the many rumors and speculations about Google's new Nexus to bed.
AS
Nexus 4 angle view via @evleaks; front/rear image via NDTV.com