Apple came out with a new iOS 6 native map app for the iPhone, thus replacing the old standby Google Maps apps. It's been highly panned. I've used the Apple maps app on two occassions thus far. Here's my take on the "replacement" maps app:
The first time on the road, the app performed flawlessly – oh, how I missed turn-by-turn voice directions. I could keep my eyes on the road. Whenever a turn was coming up, a calm voice would break through the music blasting over the speakers prompting me to get ready. I arrived safely at my destination.
But such voice directions were not on the original iPhone maps app from Google. How could this be? After all, the Google maps app on Android has voice directions. Later, I read an AllThingsD story about how the "Apple-Google maps talks crashed over voice-guided directions." The story suggests that Google wanted to keep this feature off the iPhone and make it exclusive to Android phones.
That's all well and good from a business perspective, but not a socially conscious one.
Yes, I've been guilty of flashing my eyes down at my iPhone to determine directions on the original Google Maps app. I almost got in a couple of wrecks because of it. Mobile maps apps are used primarily in cars. If you're driving and don't have anyone riding shotgun, you're on your own with a mobile maps app.
For Google to deny voice-guided directions on the iPhone reeks of irresponsibility.
The second time I used Apple's new maps wasn't so good. I was heading to downtown Oakland, Calif., from a suburb 20 miles east and knew most of the route by heart. Making matters worse, I was running short on time and didn't want to make a wrong turn.
Like a replacement ref on Monday Night Football signaling a touchdown instead of an interception, the iPhone's new maps app gave me roundabout directions that I knew were dead wrong. I bypassed the wrong directions and continued driving – but now I was worried.
The iPhone's "replacement" maps app had lost all credibility. Should I continue following the directions? Should I pull over? Because I was short on time, I had to gamble and put my faith in the new maps app.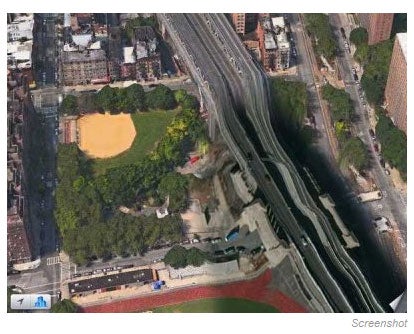 Unlike the Green Bay Packers, my trip with a replacement map app ended in success. But now that I know that Apple's new map app can dispense wrong directions, I find myself longing for the "official" Google maps app on which I've built a lot of trust over the years.
Let's hope Google comes out with an iPhone maps app in the iTunes Store with voice directions. That would be the right call.