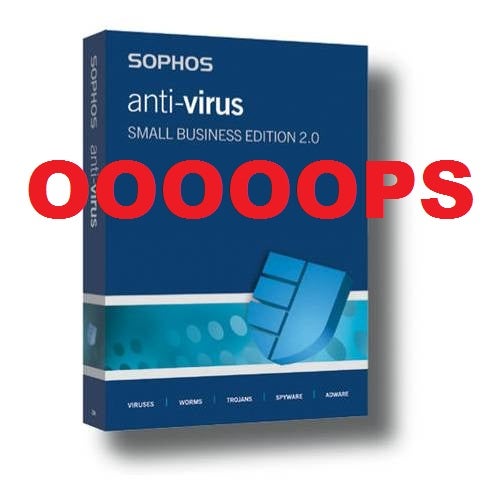 It doesn't get much more embarrassing for a security company than this: An update to Sophos's antivirus software for Windows detected parts of its own software as malicious code. Once detected the software then disabled and/or deleted sections of the company's Endpoint security suite, including its ability to auto-update and thus repair itself.
The company tried to play it cool on its website:
"Some Sophos customers have reported detections today of Shh/Updater-B. Many of these reports involve detections of Sophos's own code, but there are a number of third-party applications which are also being identified. Sophos would like to reassure users that these are false positives and are not a malware outbreak, and apologizes for any inconvenience."
However, a commenter at SlashDot reported, "For many hours on the 19th, Sophos technical call centers were so busy customers were unable to even get through to wait on hold for assistance. Today thousands of enterprise customers remain crippled and unable to update their security software."
Sophos says an investigation is underway. OOOOOOOOOOOOOOOOOOOOOOPS.
Absurd Quote of the Week: "Huawei has not and will not jeopardize our global commercial success nor the integrity of our customers' networks for any third party or government – ever," Huawei Senior Vice President Charles Ding during a House Intelligence Committee hearing. Mr. Ding later said he knows of some water-front property in Arizona, if anyone was interested.
Funny Story of the Week: How to Fake Network Security Monitoring (InfoSec)
Other Notable IT Security Stories from the Past Week:
From the Damning With Faint Praise Dept.: TrustGo Says Google Play is Fifth Safest App Market
From the Quis custodiet ipsos custodies Dept.: Police in Prince George's County, MD, installed cameras to watch the cameras used to catch speeding drivers. Some people–presumably people caught speeding–have taken to destroying the traffic enforcement cameras. Now they have another target as well.