Apple's Macbook Air has set the pace for ultra-light laptops. So it's no surprise that Intel and the PC makers have been trying to match it with their own ultra-light laptops, called Ultrabooks.
Some of the offerings are quite good; others, not so much. On the plus side, they're light, powerful and quick on their feet.
But when a Q&A service called FixYa scooped up data from more than 15 million reports filed by its users to compile a list of the most common problems faced by ultrabook owners, we also heard about short battery life, overheating, poor screen quality and trackpads that barely work.
Slideshow: The Best New Ultrabooks
It's important to remember that these are people who are making complaints; satisfied owners don't show up. Even so, this survey gives you an idea of what to expect if you buy one of these pups. (Prices are for base configuration on Amazon as of September 20.)
Azus Zenbook Prime ($1300)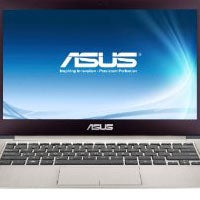 Whoever wrote FixYa's review was being kind, saying "the device is a solid experience overall, with multiple things that consumers want need found throughout the device." OK, but then there's this: "Along with being touchy and mercurial, the trackpad is inconsistent and doesn't provide a refined experience for users. Whether it be your cursor jumping across the page, or selecting text that you didn't select and occasionally altering it, the Prime is not an option for writers or bloggers who will use if for creating content." Yikes! If you never took it on the road and always had a mouse hooked up, it might be ok, but the whole point of a laptop is to be mobile. Having to schlep a mouse and connect it in a tight space, like an airplane seat, is not cool.
Nearly half (45 percent) of the complaints about the Prime involved the trackpad; 20 percent were related to the keyboard, another 20 percent had to do with it being slow.
Lenovo Thinkpad X1 Carbon ($1335)
Thinkpad's are generally considered business notebooks, and given the price, the X1 Carbon is as well. According to FixYa's readers, "the keyboard is excellent, providing great response for users' keystrokes." But like the Prime, the trackpad is problematic (30 percent), and battery life is subpar, according to 30 percent of the complaints. Only 5 percent said it runs too slowly, though. What's more, 25 percent of the complaints were about poor multitasking.
Acer Aspire Timeline Ultra M5 ($689)
Despite's its comparatively low price, the Timeline Ultra is aimed at gamers. FixYa generally liked it, and if you want to use it for serious games, you'll be glad to know that its graphics card gets high marks. On the downside, complaints noted by FixYa users were screen quality (35 percent); high noise level (25 percent) and overheating (20 percent).
Vizio Thin + Light. ($600)
I didn't even know that Vizio made notebooks, and until recently they didn't. Since Vizio is known for its televisions, it's not surprising that the screens on the Tini + Light get high marks. On the downside, there'd complaints about battery life (35 percent); keyboard (25 percent); slow performance (20 percent) and Wi-Fi connectivity (15 percent).