Many companies can expect productivity to suffer today as up to two million consumers repeatedly check to see if their preordered iPhone 5 smartphones arrived and bleary-eyed workers show up late to the office after waiting in line all night at an Apple store.
Unless you prefer to go "naked" with your smartphone (Read CIO.com Senior Editor Al Sacco's cautionary tale on why that may not be a good idea), one of the first things you should do after getting a new iPhone 5 is buy a case.
So I thought I'd put together a list of iPhone 5 cases you can order (or preorder) today.
OtterBox Defender Series Case
OtterBox has a reputation for making protective and high-quality cases for various smartphones. The iPhone 5 Defender Series offers great protection not only against knocks and drops, but also against dust buildup. A polycarbonate skeleton, built-in screen protector and a rubber-outer slipover sleeve offer three distinct layers of heavy-duty protection. And a redesigned, slim belt-clip holster doubles as a media-viewing stand. The iPhone 5 Defender Series Case costs $50 and is available for pre-order.
CalypsoCase Cabrio
If you value both protection and immaculate style, the CalypsoCase Cabrio by Lara Bohinc for the iPhone 5 is a great option. Crafted in Slovenia, the Cabrio is a vibrant red case made of genuine leather with a distinctive pattern ingrained in the material. The iPhone 5 Cabrio ships in three weeks, according to the manufacturer, and it is currently available for preorder. The premium material and design do come at a price though; the case costs €149 or about US$193.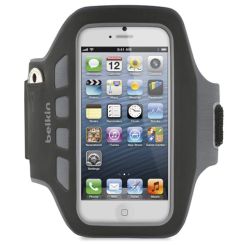 Belkin Ease-Fit Plus Armband
The Belkin Ease-Fit Plus Armband for iPhone 5 is an armband case that fits snuggly against your arm during your workout. The functional armband comes with an adjustable strap for a custom fit, and an integrated pouch holds your car (or gym locker) key in place. According to Belkin, the lightweight, breathable material is water-resistant to protect your precious iPhone from moisture without adding unnecessary bulk. The Belkin Ease-Fit Plus Armband for iPhone 5 costs $30 and is currently shipping.
Grove Case
The Grove Case for the iPhone 5 is an iPhone case made entirely of environmentally-friendly post-consumer fibers and renewable bamboo. Manufactured in the United States, the Grove Case is crafted in a single building in Portland, Ore. The Grove Case for the iPhone 5 costs $80, though you can preorder it till end-September for $60. (A refundable $20 deposit is required to place a preorder). The case is expected to ship in early October.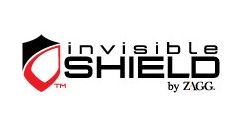 ZAGG InvisibleSHIELD EXTREME
ZAGG's invisibleSHIELD EXTREME for the iPhone 5 isn't exactly a case; it is a tougher version of the well-known invisibleSHIELD screen protectors made by ZAGG. The original invisibleSHIELDs were touted as "military-grade scratch protection," and the EXTREME edition ups the ante with its claim of break protection and shock resistance. Check out the video of the invisibleSHIELD EXTREME below for some proof of those claims. The invisibleSHIELD EXTREME costs $30 for the screen protector component and $50 for full body (front and back) coverage. It is available now at Zagg.com and Best Buy in the United States.