The Logitech UE Boombox is a Bluetooth wireless speaker, and it's the latest offering from the company's Ultimate Ears (UE) range of audio products that was unveiled last week. The new UE product line of speakers replaces older products from Logitech, including its Wireless Boombox and the Logitech Mini Boombox in the United States and certain other regions.
The UE Boombox has a distinctive metal handle, and its speaker components are protected by an aluminum grill that covers the front and back surfaces. The gadget's entire bottom section is made from a single sheet of rubber that prevents the UE Boombox from sliding around smooth surfaces.
Logitech kept things simple by using only a few buttons to control volume, power and Bluetooth. It also has a standard 3.5mm stereo connector and a AC port with an included adapter for charging.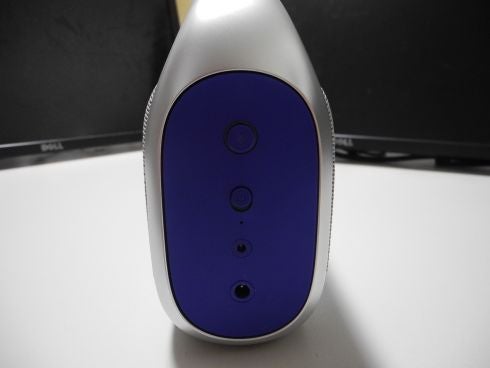 Bluetooth pairing button, on/off toggle, 3.5mm stereo plug port and a port for an AC adapter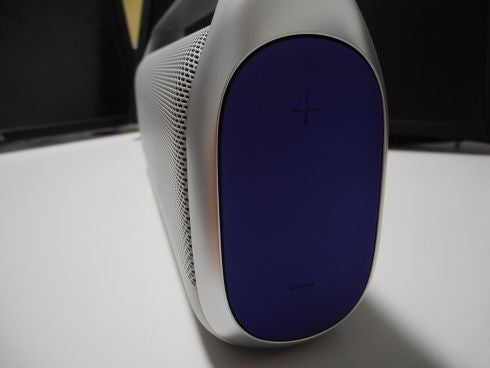 The volume controls are prominently marked on the side
My Experience with the Logitech UE Boombox
I was impressed by the quality of music produced by the Logitech UE Boombox, and even digital music with a large number of musical instruments – traditionally a weak spot of portable speakers, sounded good. High notes are distinctive, and two 3-inch woofers and four passive radiators deliver serious bass. The UE Boombox is plenty loud, but its strength is music quality not very high volumes.
I've tested many different models of speakers, and it is honestly difficulty to believe that the UE Boombox is just a portable speaker rather than a full-fledged stereo system, based on its sound. I found myself occasionally playing music from it rather than switching to my PC-driven bookshelf speakers. Finally, I also tested the Bluetooth range of the UE Boombox with an iPhone 4S to a distance of about 12 meters (line-of-sight) and experienced no breakup or distortion in music playback.
But the UE Boombox isn't perfect. My biggest complaint is how it isn't possible to determine the charge level of the portable speaker. Battery charge information also isn't sent back to connected smartphones or media players, which essentially forces you to recharge the UE Boombox every time you use it because you never know when it will die. Each full charge should provide around six hours of music playback, according to Logitech.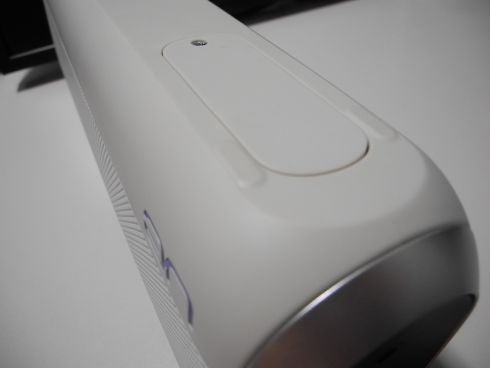 The bottom of the UE Boombox is made of rubber
Conclusion: Logitech UE Boombox
I've had the Logitech UE Boombox for about a week now, and it has become my favorite portable speaker. Its music playback is pristine, and the speaker also has excellent Bluetooth wireless range.
On the downside, its price of $250 will surely be a turnoff for some people, as will its somewhat heavy weight of nearly four and a half pounds. The fact that the speaker doesn't come with any sort of carrying case is also unfortunate.