Zoho has opened its flagship African office in Cape Town in a move to bolster its sub-Saharan operations. The Indian multinational technology company, which offers a full range of ERP products, sees an increasing number of companies in sub-Saharan Africa looking for user-friendly and affordable business software applications.
Traditionally larger, more expensive software vendors haven't paid as much attention to Africa as they have to other regions because the market doesn't contribute much to their bottom line, said Hyther Nizam, president for Middle East and Africa at Zoho. "We are very bullish about this market. This is why we've made the commitment to set up an office, to hire local people and to upskill our partners and customers."
We talked to Nizam and Andrew Bourne, regional manager for Africa at Zoho, to find how they'll be tailoring their solutions for African customers, what their 'transnational localism' approach means, and to hear more about what they'll be doing to find the right tech talent.
CIO Africa: Why Cape Town?
Nizam: Africa is actually quite similar to India. In India, we have what we call 'hub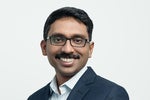 offices' located in more urban, densely populated cities, like Cape Town. And then we have what we call 'spoke offices' in more remote locations. These offices aim to serve more rural communities where people don't have access to the same resources as those living in larger cities. Today, close to 10% of our workforce is working from our rural offices so we see value in being where no one else is. We have a similar strategy of opening various hub-and-spoke offices in mind for urban and rural businesses across Africa.
Bourne: And where we don't have offices in countries across sub-Saharan Africa, we do have a network of partners. We appoint IT partners who have a good understanding of the local business environment and of Zoho, to sell our products. So we've actually got a lot of people on the ground across sub-Saharan Africa. The Cape Town office was opened to support these partners, to boost sales and give us a presence in the region and to provide a space where our partners can come to train their customers.
CIO Africa: Your growth strategy is all about 'transnational localism'. What does this mean?
Nizam: Zoho has been around for about 25 years. For a long time, our business has been concentrated in India. When we expand to different markets, we want to send people to these new regions who have been with the company for a long time and who will carry the Zoho culture to the customers we work with in these new markets. Transnational localism is about being 'routed' and 'connected'. So we are routed in that we have a local team, who understand the market, serving our local customers. But, we also need to be transnational, which means that we need to watch what's happening in other parts of the world and then use our successes in other markets to succeed in new markets.
CIO Africa: What challenges do you see in Africa for your target SME market?
Nizam: What we have seen is that most business owners in Africa can't afford expensive software. It's simply inaccessible to them.
CIO Africa: Does the range of apps you offer in Africa differ from what you offer elsewhere?
Nizam: All of the apps that we offer to our global customers are available for the African market. But we have localised these apps so that it's easier for local businesses to use our products to do business. For example, we've got local payment gateway integration, local bank integration and local VAT support.
Bourne: Zoho is highly customisable. It's actually why I chose it for the business I ran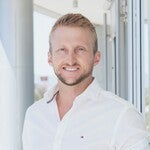 before I joined Zoho. So you can easily mould it for a South African business environment. We are in talks with the South African Revenue Service (SARS) to integrate Zoho Books, our online accounting software, with SARS eFiling, South Africa's online tax submission platform. We're also working to incorporate our software with a local courier service so that businesses can use it to improve their logistics. When someone purchases a product, there's an automated process that issues a tracking number so that the customer can keep tabs on their purchase and that arranges for product collection and delivery.
CIO Africa: How about pricing —are you offering anything different to the local market?
Bourne: We are one of only a few international tech companies who fix pricing in a region's local currency. This is a huge benefit to local customers because they don't have to worry about exchange rate fluctuations.
CIO Africa: Does Zoho intend to hire locally and do you have specific plans to upskill local talent?
Nizam: We want to be rooted in this region so our mandate is to hire locally. We already have 10 people in the Cape Town office, with the plan to double this in the coming months. In terms of upskilling, we have two strategies — upskilling our partners and upskilling young people. For our partners, the new Cape Town office has a training facility that can cater for up to 40 people. And we're also keen to 'catch them young'. We're already running a free upskilling programme in partnership with the UCT (University of Cape Town) Developer Society, which students can join to get a certification for popular Zoho apps.