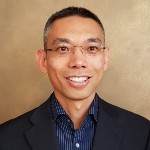 AVEVA
US President Joe Biden's Infrastructure Investments and Jobs Act has been seen as an economic response to the coronavirus pandemic but, more importantly, it will also improve Americans' lives. The law, and its companion Build Back Better Act, enhances transport around the US with faster and safer roads and bridges and improves security, streamlines supply chains through investments in ports and airports, and addresses water quality and resiliency.
Similar infrastructure upgrades are being rolled out around the world, and not a moment too soon. From the EU to China, India and Australia, spending on transport systems, communications networks, and utility supplies are being ramped up in 2022 and beyond. The growing importance of and increasing need for a smarter, more reliable, and resilient infrastructure is being recognized around the world.
Winds of change
Several challenges are forcing governments to build back better. Climate change is a contributing factor, but it is only the tip of the proverbial iceberg. Aging infrastructure assets and rapid urbanization have led to fragile service networks that are susceptible to interruption. A jump in physical and cybersecurity threats, a global pandemic, volatile energy prices that drive cost variability, and a shift to the Green Energy Mix that makes energy demand response vulnerable to disruption are other factors. Each plays its part.
There are business imperatives, too. A modernized infrastructure increases reliability and availability of interdependent service networks. Various stakeholders and city planners can make faster and better-informed decisions while speeding up crisis response.
Consequently, operators need to modernize infrastructure operations to avoid these disruptions and to ensure the resilience and availability of service networks and facilities.
As in other fields, infrastructure authorities are now leveraging technology to deliver holistic outcomes that enhance the quality of life for their citizens, while also improving environmental, social, and economic outcomes. In the process, digital tools are being integrated into physical assets for optimum and responsive solutions, a transformation referred to as Infrastructure 4.0.
As a whitepaper from the World Economic Forum notes: "By using technology as an enabler, with a focus on improving outcomes for people and nature, it is possible to ensure that infrastructure serves as a platform to connect the built environment, the natural world, and human lives in a way that allows all three to thrive."
Such smart infrastructures pay off in many ways. They invariably contribute to the drive to net-zero carbon emissions. The safety and security — whether physical or cyber — of goods, people, and assets is also enhanced. And a modernized infrastructure tends to have better regulatory compliance.
Towards Infrastructure 4.0
The modernization of infrastructure has gone from being a "good to have" to a "must have." Using technologies such as the industrial internet of things (IIoT), cloud, and artificial intelligence (AI), infrastructure operators can modernize and unlock the true potential of Infrastructure 4.0. Let's review four ways in which Infrastructure 4.0 is already paying dividends.
Infrastructure projects that deploy up-to-date digital solutions report common gains such as increased resilience, reductions in total expenditure costs, collaborative global environments, quicker and more effective operations cycles, reduced waste and emissions, and better efficiencies across the value chain. Smart infrastructure management has an essential role to play in solving the challenges facing planning authorities now and in the future.
As the WEF whitepaper succinctly sums up, for a world that is gradually recovering from the pandemic, the upcoming infrastructure boom presents a window of opportunity to make critical improvements that will affect generations to come. The faster we embrace Infrastructure 4.0, the quicker the dividends ahead of us.
Discover how AVEVA can digitally transform your infrastructure operations here.