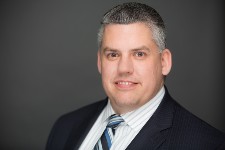 Sean Gregerson – VP Global APM – AVEVA
Chemical companies are looking for new ways to thrive amid an evolving and increasingly competitive marketplace.
During the pandemic, industrial firms were generally driven to enable remote working and transform operations simultaneously. They also needed to increase agility and resilience to respond to dynamically changing market demands.
What's more, the additional pressures of compliance, reducing costs, and growing demand for sustainable chemical products are all fueling an industry-wide drive for improved reliability, efficiency, and safety.
Solving these challenges requires a continuous focus on optimization to reach operational and maintenance excellence.
As such, chemical companies are looking to accelerate digital transformation and use performance intelligence to improve critical asset performance and promote connected workforces.
Zero downtime, maximum performance
By harnessing data and models to build an advanced asset performance management (APM) solution – including artificial intelligence (AI) and machine learning – firms can monitor critical assets and predict failure toward a goal of zero plant shutdowns.
Forward-looking companies are looking to end-to-end Digital Reliability Platforms (DRP) to predict equipment health, monitor performance, and enable advanced maintenance to eliminate unplanned downtime.
A case in point is Thai petrochemicals firm SCG Chemicals, which coined the term DRP and pursued a digital transformation initiative with AVEVA to harness and leverage data for operational benefit.
Using a mix of on-premises and cloud-based applications, the DRP solution integrates online and offline equipment and process data to visualize plant performance, enhance workforce efficiency, and apply AI for predictive maintenance and resolution.
What's in a Digital Reliability Platform?
A DRP utilizes digital innovations to increase maintenance efficiency. The central components of a DRP include:
Predictive Analytics – Predictive analytics infuses AI into the solution enabling operations and maintenance personnel to be more proactive on the job. Assets that are not performing optimally can be evaluated before they fail, or necessary maintenance can be scheduled during planned downtime or when it's most convenient.
The power of predictive analytics lies in its ability to transform raw data into easy-to-understand, actionable insights that result in improved reliability and decision-making.
Data Center – The data center collects real-time data and time series sensor data, contextualizes it, and feeds it into the predictive analytics model.
3D Virtual Plant – A virtual plant – which has complete machine and behavior information represented within the model – allows management to plan work efficiently, mitigate risks, and respond to emergency events quickly if they arise.
Mobile Operator – Software deployed on mobile devices, such as tablets, enables disconnected data to be collected and integrated to the data center for analytics and analysis.
Boosting reliability and cost savings
With its tightly integrated business, SCG Chemicals was at risk that individual equipment failure could shut down the entire production chain with direct implications for top- and bottom-line financial performance.
To address this risk, SCG Chemicals and AVEVA implemented a DRP to form a central hub for data collection, analysis, visualization, and maintenance operations, enabling the connected worker to make fast, informed, and optimized decisions that improve efficiency, safety, and profitability.
With a range of dashboards from the business-unit level down to individual equipment, the DRP changes how SCG teams interact with their data by providing a single interface to all asset information.
Once the DRP was installed, plant reliability increased from 98% to near 100% and a significant cost saving was delivered.
Maintenance costs decreased too – delivering savings of 40% through greater operational and workforce efficiency, as well as improved work scheduling.
Digital evolution
The chemical industry has been slow to change given its pervasive safety and regulatory requirements, but as global industry transforms, some skills will fade as others become necessary.
The core tenets of Industry 4.0 include the interconnectivity of people, processes, and technology and the need for real-time insight at the levels closest to the action. These values are not new and extend from the operational excellence efforts empowering our teams today.
As the chemicals industry continuously improves, digital transformation is not a technological destination but the next step in process and business evolution.