The Windows 10 Anniversary Update's best new features
Windows 10's Anniversary Update is stuffed with new features for casual users and hardcore PC enthusiasts alike.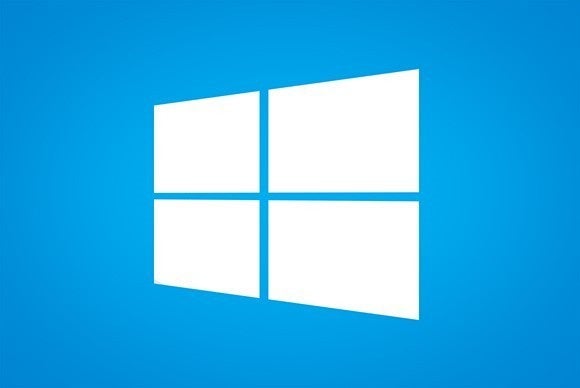 Happy birthday, Windows 10
Microsoft's planning a big bash for Windows 10's first birthday, and you're the one receiving presents. This summer, the company will push out the free (and boringly named) Windows 10 Anniversary Update to Windows 10 PCs, and the update's chock-full of all sorts of new goodies for you to play with—some niche, some helpful, and all free.
It'll be a few months before the Windows 10 Anniversary Update rolls out, but Microsoft's already revealed many of its new features. Even better: If you don't mind living dangerously with unfinished software you can try many of these new features in Windows 10 preview builds today.
Let's dig in!
Bash shell
This will only appeal to developers, but it shows just how far Microsoft has come in the Satya Nadella era. Microsoft has partnered with Canonical, the organization behind Ubuntu Linux, to bring Linux's beloved Bash shell to Windows 10. Our Bash on Windows 10 deep-dive reveals how this dark magic works, and there's already encouraging news for this implementation: Linux's most deadly command won't kill your Windows 10 PC when you run it in Bash.
Virtual desktop pins
That's not the only update to Windows 10's awesome power-user tools. The virtual desktop feature introduced in the new operating system is getting a feature that lets you pin an open app to all of your virtual desktops—handy if you always want a particular program front and center.
Pinned virtual desktop apps are already in the Windows 10 preview builds. To activate it, open the Task View used to manage virtual desktops, right-click on the window you want to pin, then select Show this window on all desktops.
Dark theme
Speaking of desktop tweaks, the Windows 10 Anniversary Update adds a new dark theme for folks who find stock Windows 10 too bright. Find it at Settings > Personalization > Colors.
Edge improvements
Let's start digging into new features with more widespread appeal. If you use Windows 10's default Edge browser, you'll find some welcome improvements.
First off, Edge is (finally) getting extension support, and early partner extensions are being trialed right now in Windows Insider preview builds. Once extensions are formally rolled out, you'll be able to install them directly from the Windows Store.
Edge is also following Chrome's lead in intelligently auto-pausing "content not central to the webpage." Annoying Flash ads, in other words. That should help you squeeze more life out of your laptop or tablet battery. Huzzah!
Windows Hello says hello to apps and websites
Windows Hello biometric authentication support is moving beyond the login screen to Edge and Windows Store apps in the forthcoming update. That means if you have hardware to support it—and software that supports Windows Hello—you'll be able to sign into apps and web services with your face or the swipe of a finger.
An emphasis on ink
Playing to its productivity strengths, Microsoft's baking numerous inking improvements into the Windows 10 Anniversary Update. You'll be able to pull up a dedicated "ink workspace" (pictured) with tools and apps that support styli, draw a line between two points and annotate stops in between in Maps, and auto-create Cortana reminders based on written notes, for example. The operating system will also include a "digital ruler" that you can slap onscreen to ensure your digital scribblings line up straight. Nifty!
Cortana gets smarter
Cortana's receiving a barrage of beneficial upgrades, too. Since the digital assistant's powered by Microsoft servers more than Windows 10 itself, there's no guarantee these tweaks will go live alongside Windows 10 Anniversary Update. But since these tweaks were revealed alongside the Update at Build, it seems likely.
Cortana's becoming more proactive and powerful, as Microsoft grants her greater access into the Office, Outlook, and Calendar apps. That sort of contextual awareness will let you use commands like "Send Chuck the PowerPoint that I worked on last night" or "What toy store did I visit during last years' Build?" and Cortana will actually understand what you mean. Developers will also be able to bake Cortana into third-party apps.
Cortana loves phones
The new and improved Cortana will also gain closer ties to Windows 10 Mobile phones and Android phones with Microsoft's Cortana app installed. (Again, Microsoft hasn't specifically said this will tie into the Windows 10 Anniversary Update, but it seems likely.)
In the future, Cortana will be able to pull notifications and low-battery warnings from your phone and beam them to your PC, cutting back on the need to pull your phone out of your pocket—and the threat of a dead device at the end of the day. The communication will go both ways, too, as you'll be able to pull up Maps directions on your PC and push them over to your phone. Handy stuff.
The Connect app
There are some new apps coming, too. The new Connect app lets you wirelessly connect your phone to a PC using Windows 10 Mobile's killer Continuum feature, no docks or Miracast adapters necessary. Your phone's Continuum desktop simply runs inside a window on the other PC, as seen above.
And if you're using a Windows 10 PC capable of casting Miracast signals, you can use the Connect app to beam its display to other Windows 10 PCs—again with no docks or adapters on the receiving device—which could come in supremely handy when it's time to make a presentation.
Universal Skype app
Skype rolled out a new Universal Windows Platform (UWP) app for the service with the Windows 10 preview build containing a bunch of these Windows 10 Anniversary Update features. The messaging app's been teasing the universal version of Skype for a while now, and the desktop version of Skype for Windows 10 will eventually bow to it completely. If it doesn't go live before the Anniversary Update arrives, expect it to hit the streets in the birthday build.
Action Center tweaks
Microsoft's showering the Action Center—Windows 10's notifications hub—with some love, too. The first glimpses of that appeared in the Windows Insider preview build 14316, aka the build that first revealed many of the Anniversary Update's features. In that build, you could set priority levels for individual apps, so that notifications you care about most will appear at the top of your Action Center feed. You can also set limits for how many notifications a given app can spit out into Action Center, with the default set to three.
Expect to see more news about Action Center closer to the Anniversary Update's release. In a developer session at Build 2016, Microsoft talked about adding more widget-like interactivity to notifications and the Action Center, and linking the Action Center to Live Tiles in the Start menu so that actions you take in one affect the other.
Battery tweaks and tools
The Settings menu formerly known as "Battery Saver" will henceforth be classified as merely "Battery," with all battery-related settings corralled within. Relatedly, the granular per-app settings for when individual Windows Store apps are running in the background now include a Managed by Windows option in addition to the black-and-white Always allowed in background and Never allowed in background choices available.
Here's how Microsoft describes it: "With this option, not only will the app stop running in the background when Battery Saver is enabled, but it will temporarily turn off apps with high battery drain that you haven't used in a while or pinned to your Start screen, till you next launch the application."
But wait, there's more!
The Windows 10 Anniversary Update will come with other little tweaks and fine-tuning as well. The Windows installation screen will contain more information than before, for example, and you'll be able to comment in the Feedback Hub and tell Windows not to install updates during specific hours. And who knows what else Microsoft has up its sleeve between here and the summer?
But if you'd like to squeeze more oomph out of your PC today, be sure to check out PCWorld's massive roundup of Windows 10's best tips and tricks for helpful tweaks and hidden power-user tools you can use right now. It's nice to look ahead and all, but there's no time like the present to do more with what you already have.
Copyright © 2016 IDG Communications, Inc.
Next Up: Check out these related slideshows