In my work as a mobile tech reviewer, I test a lot of apps and a fair number of gadgets. Some of them I never even write about, because, well, they're dog meat. Or, I'll use an app or device a few times, and then I'm done.
But the following five apps and gear are different. I've continued to use them frequently after my initial tests or, in the case of the RIMOWA bag, I aspire to own one (but probably never will, given its price tag).
1. RIMOWA Salsa Deluxe Hybrid Business Multiwheel Small
The lengthy name of this rollaboard bag is bigger than the bag itself. And its price tag — $650 — is positively huge.
But in tests I conducted for a recent video, I was impressed by how much I was able to pack into this stylish, compact, four-wheeled suitcase. Exterior zippered compartments let me store my 13-inch MacBook Air, iPad Pro, and iPhone 6s Plus, while the deceptively capacious interior accommodated clothing for a two-day business trip—not to mention running shoes.
For mobile professionals who can afford the price, this could be the only bag you need to take on a short business trip.
RIMOWA is a pretty cool company, too. The German luggage maker has been around since 1898. Lest you think they're hopelessly old school, RIMOWA recently introduced its Electronic Tag, designed to let you check in your "smart bag" at home and save time at the airport. Unfortunately, the tag isn't available on the Salsa Deluxe Hybrid bag I reviews. And for those who care: RIMOWA has a celebrity following, too.
2. iOS 9.3 Night Shift
Apple's iOS 9.3 update has had its glitches, and even 9.3.1, designed to fix those problems, hasn't been bug-free.
Nonetheless, 9.3 added a feature I'd been waiting for and now use nearly every night: Night Shift. The feature is designed to reduce the amount of blue light emitted by an iOS device screen. Blue light is bad news because it can interfere with your ability to fall asleep at bedtime.
I can only say, anecdotally (vs. scientifically), that Night Shift enables me to enjoy reading on an iPad mini 4 in bed and still get my snooze on.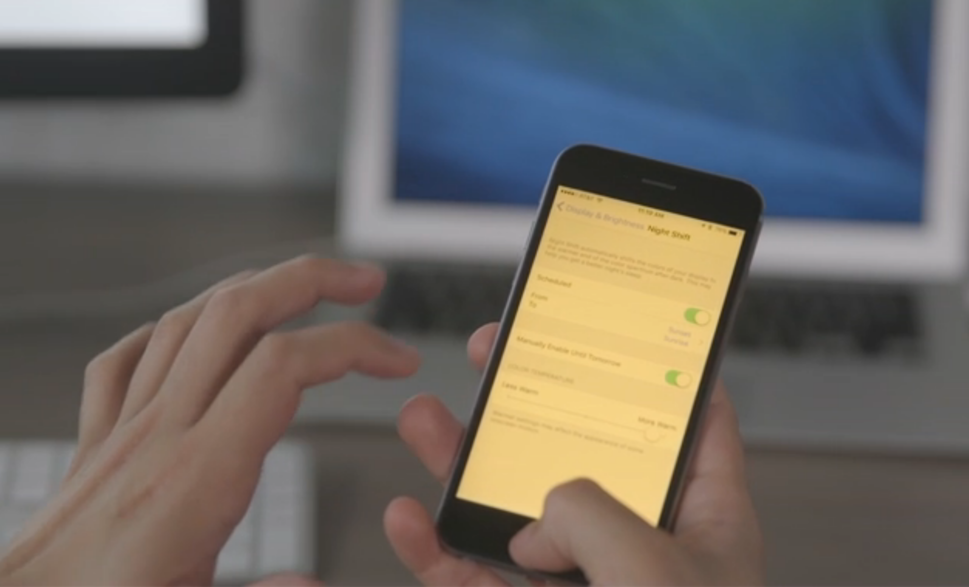 3. Fitbit Alta
Alta is the slimmest, most attractive Fitbit wearable yet. It's reasonably priced at $130. You can change its bands, unlike, say Fitbit's Charge HR and Surge watch. As of this writing, it's the only Fitbit that nudges you to move after you've been sitting too long (Blaze will reportedly get that feature soon, according to Fitbit).
Downsides: The screen isn't easy to read in bright sunlight. And it's not especially easy to toggle between stats on the display. Also, if you want to track floors climbed and your heart rate, Alta isn't for you. You're better off with Fitbit's Charge HR, Blaze, or Surge.
Still, for those with want a slim wearable that will help them up their activity levels, Alta is the Fitbit to get. 
4. Waze Planned drives
Waze's icons are a bit too cutesy for me. And I sometimes find its alerts too distracting. But I'm warming to this social-minded GPS navigation app, especially since it added a new 'Planned drives' feature.
If you have a calendar appointment on your phone that includes an address, Waze will alert you when it's time to go, based on current traffic conditions. When you leave, Waze is ready to help you get there with turn-by-turn directions. Sweet.
5. Duet Display on an iPad Pro
Need help justifying an expensive 12.9-inch iPad Pro?
Consider this: For $16, an iOS app called Duet Display will transform Apple's Godzilla-sized tablet into a second monitor for your laptop or desktop computer. I'm used to using three screens in my office, so I hugely appreciate the ability to extend my MacBook Air's desktop onto my iPad Pro away from the office. And because you connect the two devices via cable instead of wirelessly, you avoid most of the latency issues that mar some competitor apps.
Note: As of this writing, the app is on sale for $10 "for a limited time."