Digital twins are helping companies reach incredible new levels of innovation and productivity. In fact, BMW Group — one of the largest auto manufacturers with 31 factories around the world — is creating industrial digital twins of several of its automotive factories.
But that's just one example. Digital twin simulations are becoming more common across industries like manufacturing, energy, product design, robotics, telecommunications and climate science. The global market for digital twins is expected to reach $185 billion by 2030, according to an analyst estimate.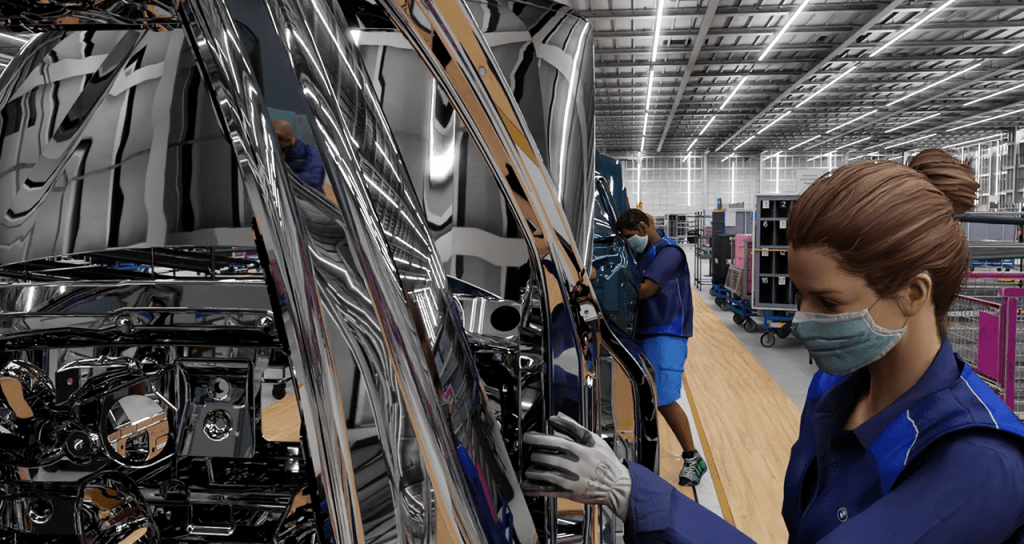 NVIDIA
Whether it's modeling factory operations or managing supply chains, digital twin simulations will enable a new era of AI and robotics, bringing forward immense operational efficiencies and opening new possibilities never thought possible.
Here are three things every CIO should know about digital twins.
Digital Twins Are More Than 3D Representations
Many companies define a "digital twin" as a virtual representation of a process. But for a digital twin to achieve its mission for better optimization, predictive planning, and operational efficiencies, a digital twin must be:
Truly real-time — with streams of data constantly optimizing and reoptimizing the model.
AI-enabled, and enabling AI — managed, refined, and optimized by AI models, and used to train AI perception models in autonomous machines or vehicles.
Physically accurate — full-fidelity 3D representation of the process, system or environment.
Synchronized to a single physical twin — a digital twin is a twin of only one singular model, and must be in a real-time, constant feedback loop with its one physical twin.
True digital twins help enterprises build complex operations, processes, or products better, achieve operational efficiencies, plan for future development, train more accurate AIs, and save on opportunity cost of producing in reality.
With a synchronized, physically accurate digital twin, companies can achieve the best performance out of factories and machines by iterating quickly in the digital realm, reducing costly physical prototypes or expensive trial and error in the physical world.
Digital twins also help teams before a product or warehouse is built — designers can run different scenarios or change environmental conditions to gain a more comprehensive understanding of a design before it's constructed.
To create a true digital twin, companies need various advanced technologies, from accelerated real-time ray tracing to AI and machine learning. Most importantly, the new era of digital twins will require tremendous compute power. Enterprises will need a data center that can scale easily and run physically accurate real-time simulations across thousands of potential scenarios.
NVIDIA
Digital Twins Transform Business With AI
To keep up with the rising trends in automation, agility, digitization and sustainability, enterprises must find innovative ways to re-engineer current processes, deliver better products and maintain productivity — all while meeting tight project deadlines. But with digital twins and the power of AI, teams are heading one step closer to the next era of industrial automation.
Digital twins can support a wide range of AI-enabled use cases, including autonomous robots, predictive maintenance and big data analytics. With AI and digital twins, companies can better predict and optimize operational performance, resulting in reduced planning times, increased efficiency and improved products.
Digital Twins Open a World of Connections
Imagine building a factory or a warehouse: it's a complex system requiring massive amounts of data and logistics for planning, design and construction. A common automotive factory will have 150,000-200,000 transport orders every day. Having a digital twin of a complex system like this offers several benefits to the design team, from factory planning to data analytics.
But multiple hardware and software components must be considered, as companies will need various tools and systems based on the requirements for each ecosystem and process. This means teams will require more than one solution to get the best result, and they need a way for their solutions and teams to communicate across data formats, locations, and applications.
Enterprises will need multiple platforms and advanced technologies, and NVIDIA Omniverse Enterprise is the solution that will connect them all.
Omniverse Enterprise is an open, easily extensible real-time virtual world simulation and 3D design collaboration platform that streamlines complex workflows. With the platform, enterprises can develop scalable digital twins, aggregating massive, complex data sets from disparate CAD applications and sensor inputs at full fidelity.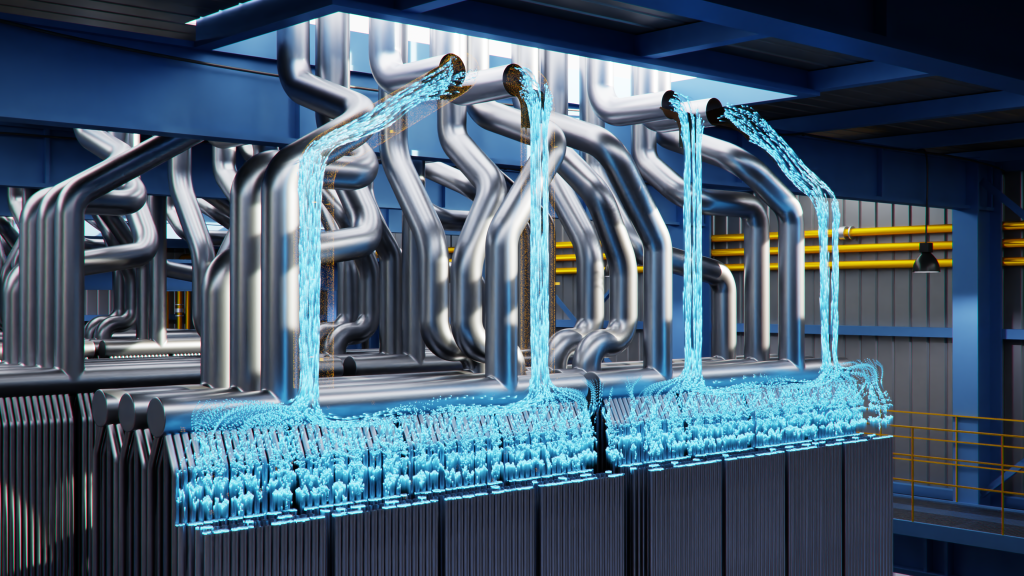 NVIDIA
Many leading enterprises like Siemens Energy and Ericsson have adopted Omniverse Enterprise to build digital twins. And there's much more to come — digital twins will help companies across industries increase productivity, enhance efficiency, and drive new innovations like never before.
Learn more about digital twins at NVIDIA GTC, a free, virtual conference taking place March 21-24. In his keynote, NVIDIA CEO Jensen Huang will describe how NVIDIA Omniverse Enterprise is helping transform businesses. Register for free and learn how companies can unleash new possibilities with digital twins.