Now it its 35th year the US CIO 100 awards recognizes 100 organizations for innovative use of technology in projects that further their organizational goals. To win a CIO 100 award is to be acknowledged as a leader in enterprise IT.
A world class panel of judges, including renowned former CIOs, selected this year's winning projects. Those recognised set a new standard for the use of enterprise technology in achieving organizational excellence. Honorees will be recognized at the annual CIO 100 Symposium & Awards Ceremony in August.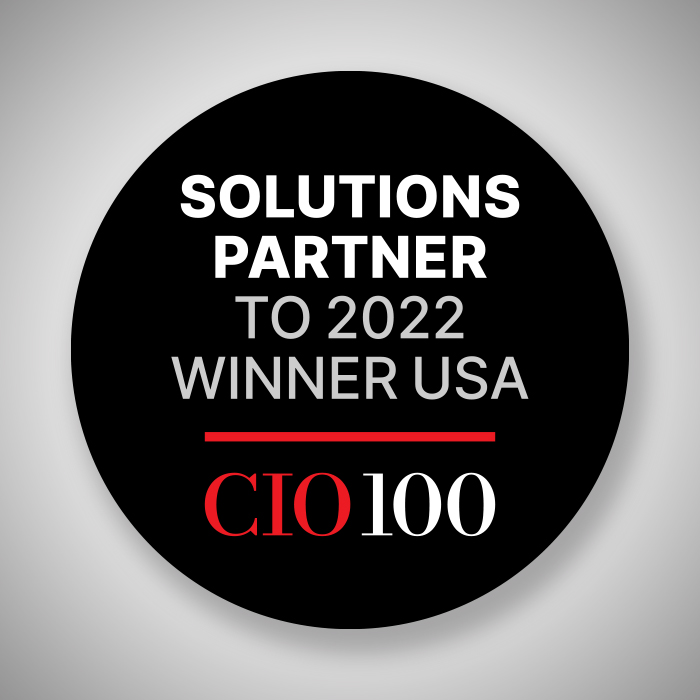 Foundry
Underpinning each winning project is a diverse suite of products, solutions, and platforms, sourced from an array of vendors large and small. Here for the first time we recognise the technologies behind our CIO 100-winning projects, each by itself a provider of excellence in IT. These vendors partnered with our winning organizations. They provided technology utilised by the most successful and innovative CIOs as tools and platforms by which to create greatness.
"Through the CIO 100 we are proud to showcase the companies and executives leading the charge in innovation, creating more advanced, inclusive environments for tech professionals," said Matt Egan, Editorial Director, CIO. "It is important also to shine a light on the tools and platforms chosen by those technology leaders and their organizations, on which to build their most innovative projects."
This is the 2022 US CIO 100 Solutions Partners.
The 2022 winners
Please join us in congratulating the Solutions Partners of the 2022 US CIO 100 award winners.
1Strategy
ABBYY
Accenture
Acquire.io
Akido Labs
Almagor
Amazon Web Services
Andea
Apple
Arctic IT
Azure
Bank of New York Mellon
BigPanda
Capgemini
Celonis
Cerner
Cisco
Claroty
Cloud Wiry
CodeOasis
Coforge
Cognizant
Dassault Systemes
Databricks
Dataiku
Deloitte
Discovery
Drupal
DUO
EDW
Effectual
Elastic
Epic
Fearless
Finastra
forthcoming
Genpact
Google
IBM
Indra.
InterSystems
Kyndryl
Kyriba
LabVantage
Leaflet
Legend BioTech
Logitech
LTI
Magewell
Medallia
Meta
MicroBlink
Microfocus
Microsoft
Midsoft
MongoDB
Moody's Analytics
NICE Actimize
NTT
Oculus
OM Partners
Open Street Maps
Palantir Technologies
Palo Alto Networks
PEGA
PostGIS
PostgreSQL
Protiviti
PTZOptics
Qlik
Rancher Labs
Red Hat
Salesforce
Samsung
Sapiens
SERPApi
ServiceNow
Shopify
Sisense
Slalom Consulting
Snowflake
Stefanini IT Solutions
Synopsys
Tableau
Tata Consulting Services (TCS)
TeamDynamix
Technia
Tecknuovo
Teladoc Health
Twilio
TytoCare
UI Path
Visa
Visionet Systems
Visulon
VWS
Zyte