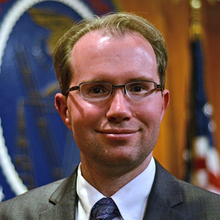 In this Master Class package, David Bray, senior executive and CIO at the FCC, describes how he leveraged change agents within his department to move the FCC to the cloud in record time.
A 25-minute audio podcast features Bray's presentation at IDG's recent AGENDA16 conference, where he offers specific advice to tech leaders on how groom IT staffs to become "force multipliers" in moving quickly to the cloud.
Plus, in a short video interview, Bray details three ways IT leaders can effect and manage change within their organizations.