Just a few years ago, enterprises were rapidly shifting to a cloud-first IT model in the expectation that moving operations to the cloud would solve many, if not all, of IT's roadblocks, while offering few, if any, drawbacks. The public cloud delivered a new kind of IT and a new kind of experience — scalable, seamless, and simplified. Cloud set the standard for agility with an operational model that enabled customers to deploy new apps and services quickly and easily.
In the years since, many organizations have found that public cloud simply isn't right for every workload. Case in point: the vast majority of enterprise apps and data remain on-premises today because of security, data sovereignty, and latency concerns — to say nothing of the complexity of migrating and rearchitecting apps for the public cloud.
From the experience of moving to public cloud (and sometimes back again), the technology ambitions of enterprises have shifted from "cloud first" to "cloud everywhere." And this approach, in which IT can harness as-a-service IT resources via a cloud operational model from edge to core to cloud, is now essential to successful transformation.
In fact, according to analyst group ESG, 91% of IT leaders identify mature cloud operations on-prem as the single most important step to eliminating complexity, moving faster, and accelerating innovation.
Modernizing primary storage is key to transformation
In powering a transformation journey with an edge-to-cloud, cloud operational model, finding the right solution for primary storage is critical. On-prem storage as a service (STaaS) would appear to fit the bill — and yet the ability to unlock agility and drive innovation with STaaS offerings has been limited to date.
Why? For starters, managed services come at a premium; they're the right fit for large-scale customer deployments, but they come at a higher cost. Moreover, most STaaS offerings, which typically commit to four 9's of availability, are not suitable for mission-critical apps that require six 9's or even 100% availability. Finally, current STaaS vendors don't deliver self-service agility. They've introduced pay-as-you-go consumption, which is fine as far as it reaches, but you still must deal with a traditional storage management experience, including the need for storage domain expertise beyond Day 1.
What's needed is STaaS — for all
It's time to move past the limitations of existing STaaS offerings, to a storage as a service model that truly delivers for every workload across the lifecycle — what we could term "STaaS for all." This new model of STaaS radically simplifies data and infrastructure management by leveraging industry-leading AIOps to streamline Day 2 operations and beyond — making underlying data infrastructure invisible while shifting operations to be app, not infrastructure, centric.
STaaS for all guarantees 100% data availability for mission-critical apps, as well as an industry-leading six 9's for all other workloads, making it the best choice for all your applications. With STaaS for all, organizations can truly accelerate transformation with attribute-based ordering and intent-based provisioning, saving operational time and eliminating the need for storage expertise. That's what will unlock the benefits of the cloud operational model on-prem.
How to identify STaaS for all workloads
Given this outline of capabilities, how can IT decision-makers break down a vendor's on-prem STaaS offering to determine whether it's a solution that can truly transform enterprise storage operations? You'll first need to look for end-to-end, self-service agility with an AI-driven cloud experience that enables your organization to:
Start fast
Get moving quickly with instant, SLA-driven quoting and rapid ordering. Instead of having to select a specific storage system or configuration, you simply choose from key service parameters for your desired SLA. In other words, you select the outcomes you need for your apps, and the STaaS vendor takes care of the rest, delivering and deploying the right data infrastructure to meet your requirements. You leverage the convenience of a flexible subscription to move from an ownership model to an access model — and, as a result, your IT staff no longer needs to worry about time-consuming forecasting, procurement, maintenance, upgrades, and decommissioning activities. Oh, and no more complex tech refresh cycles.
Simplify and accelerate provisioning
Automate and optimize app deployment with intent-based provisioning. Eliminate guesswork and spreadsheets with an AI-driven, app-centric approach. You should be able to simply select the storage tier and workload type, specify the capacity and protection policy, and let AI-driven intelligence automatically optimize your SLAs by recommending the best-suited system across your fleet for your new workload.
Gain agility with self-service provisioning
Intent-based provisioning, combined with role-based access control, should give you a true self-service cloud provisioning experience, without the need for storage expertise. By slashing storage provisioning time from days or weeks to minutes, STaaS for all enables line of business (LOB) and app owners to radically accelerate app deployments.
Ensure quality of service for mission-critical apps
To make workload provisioning even easier, a STaaS for all solution should provide intelligent quality of service (QoS) for critical workloads. Intelligent QoS enables customers to set priorities on a specific volume or application group to ensure performance expectations are always met. In the event of resource contention, volumes with the lowest priority are capped.
Manage from anywhere
Needless to say, STaaS for all should be 100% cloud-managed infrastructure, meaning you can globally monitor and manage your entire fleet from a single SaaS-based cloud console that's accessible from any location, on any device. That cloud-native control plane should also scale autonomously with your infrastructure — and make managing hundreds of systems across geographies as simple as managing one.
Don't forget three other critical ingredients
Put storage on autopilot with an AI-managed service — Much of the acceleration that advanced storage-as-a-service provides comes from AI-powered autonomous operations. In practice, that means any vendor offering a true STaaS for all solution should be able to demonstrate that AIOps drives always-on, always-fast apps while avoiding disruptions by predicting and preventing problems across the stack before they occur. Moreover, IT should be able to rely on AI-driven recommendations to take the guesswork out of managing data infrastructure while eliminating time-consuming, frustrating escalations via predictive support automation and direct access to experts.
Run any application without compromise — With the benefit of AIOps and a cloud operational model, STaaS vendors should be able to run any app — without compromise. As mentioned above, whatever your application mix, STaaS for all should meet any combination of SLAs, from traditional to modern: IT and LOB owners should be able to simply choose the service levels they need from an as-a-service portfolio of proven, enterprise-grade, on-premises cloud data services.
Consume as a service, on demand — Finally, the entire cloud operational experience of STaaS for all should of course be seamlessly consumable on demand. We've left this to the end because it's the bare minimum requirement for STaaS; unfortunately, many vendors tout an on-demand consumption model as equivalent to STaaS itself. As we can see from all the capabilities discussed above, there's much more to a true storage as a service experience that serves all of your workloads — and is capable of powering your transformation.
HPE leads the move to STaaS for all
For those organizations looking to harness the full potential of STaaS for all, HPE GreenLake for Block Storage shows the way. Capable of removing all the roadblocks and compromises associated with current STaaS offerings, HPE GreenLake for Block Storage is the industry's first block storage as a service to offer self-service agility and a 100% availability guarantee built-in for mission-critical applications.
In bringing the self-service cloud operational model to on-prem workloads, HPE GreenLake for Block Storage helps you speed digital transformation, empowering LOB and application admins to accelerate app deployment by effortlessly self-provisioning storage — instantly and without going to the public cloud. Plus, it enables IT teams both to transform from operator to service provider and to start managing business outcomes instead of infrastructure.
As a further benefit, HPE GreenLake for Block Storage runs on the HPE GreenLake Edge to Cloud Platform, which offers dozens of other advanced cloud data services delivered on demand via a unified cloud operating experience to comprehensively power enterprise IT with unrivaled flexibility and speed. To take just one example, organizations can modernize with SaaS-based data protection that effortlessly covers on-premises and cloud resources across hybrid clouds.
For much more on choosing the right storage-as-a-service solution to accelerate your business transformation, consult our STaaS buyer's guide.
____________________________________
About Simon Watkins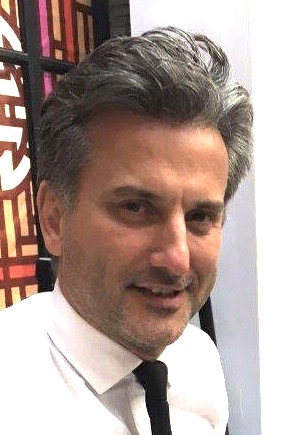 Simon Watkins is a Worldwide Senior Product Marketing Manager with HPE Storage. The 20-year veteran of the storage industry started his career in data protection, and spent the last few years working in primary storage, most recently helping drive the transformation of the HPE Storage business from a hardware vendor to a cloud data services provider. He holds an Executive MBA from the London Business School as well as a Bachelor of Arts Degree from Cambridge University in the UK.