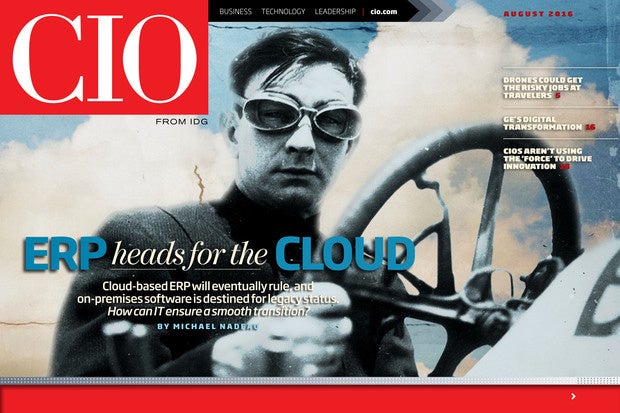 In this issue:
ERP heads for the cloud
Cloud-based ERP will eventually rule, and on-premises software is destined for legacy status. How can IT ensure a smooth transition?
GE's digital transformation
The industrial giant is remaking itself as a software and analytics company.
CIOs aren't using the 'Force' to drive innovation
The lack of initiative leads corporate execs to have low expectations of the role IT will play in business transformation.
With mobile, it's time for it to lower the drawbridge
CIOs need to forgo the fortress mentality and shift their focus to embracing outside development of mobile apps.
How DevOps changes vendor selection
Transformation through DevOps practices should transcend product features.
What it takes to be a research scientist
How do you prepare for, land and succeed in the hottest roles in IT? Here's a look at the broad range of skills a research scientist needs.