Virtual assistant faceoff: Alexa, Cortana, Google Assistant and Siri
A lot can change in a year. Just ask Amazon's Alexa, Apple's Siri, Google Assistant and Microsoft's Cortana virtual assistants. We posed the same questions to all four in the summer of 2015 and again in fall 2016, with notable results.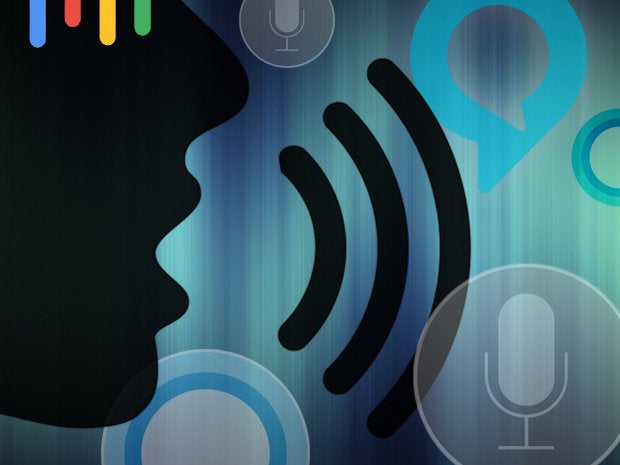 Alexa vs. Cortana vs. Google Assistant vs. Siri
More than a year ago, in July 2015, I threw a set of questions and requests at four of the most popular virtual assistants: Apple's Siri, Amazon Alexa, Google Now and Microsoft Cortana. I then wrote about their responses, to show strengths and weaknesses. The winner? Siri.
But a lot can happen in a year. How do they stack up today? Hint: Siri still came out on top, but Alexa wasn't far behind. Keep in mind these tests are by no means scientific. However, they do offer real insight into the state of virtual assistants.
Sports: When's the next San Francisco Giants game?
When you ask a simple question, you expect a simple answer. All four assistants effectively answered this "softball" question (pun intended), and they told me the San Francisco Giants would play the Los Angeles Dodgers at 7:15 p.m. that evening. Google Assistant even provided the schedule for the next two games.
Winner: Google Assistant
Sports: How many games have the San Francisco Giants won this season?
This question also seems like a straightforward one, but just like last year, when I asked a similar question about the Boston Red Sox, only Siri came through. Alexa said she "can't find the answer to the question I heard." Cortana served up Bing search results that weren't helpful, and Google Assistant oddly enough delivered the answer to my previous question about the next Giants game.
Winner: Siri
Music: Play 'Come Fly with Me' by Frank Sinatra
I often get an urge to hear my favorite Sinatra tune, so I asked the four virtual assistant to send me "down to Acapulco Bay," as Frank sang in Come Fly with Me.
Each of them came through, though with different results. The song is in my Apple Music library, so Siri had no trouble playing it. Alexa had Sinatra singing the song within seconds, because my Spotify account is linked to Echo via the Alexa app. (Alexa also gets extra points because she lives in a stereo speaker.) Google and Cortana unearthed YouTube videos of the tune. To be fair, Google plays songs by request if they're in your Google Play Music library, and Cortana plays specific songs in your Groove Music library, but I don't use either of those services.
Winner: Alexa
(Disclosure: The author currently consults for a company that has Amazon as a client.)
Politics: Who's going to win the 2016 presidential election?
Obviously, the answer to this question is currently unknown, but I asked it to test the virtual assistants' personalities. None of them took the bait, perhaps because this election season has been a wee bit contentious. Even Siri, typically sassy, delivered only unhelpful web search results. Cortana similarly fed me uninspired Bing results.
Google Assistant's response contained at least a tiny bit of sass: "That's in the hands of informed citizens." Alexa, also known to be cheeky, simply said: "I wish I could tell you, but unfortunately I can't see into the future." (Alexa gets extra props for providing short political news updates when you ask, "What's the latest with the election?")
Winner: Alexa
(Disclosure: The author currently consults for a company that has Amazon as a client.)
Translations: How do you say, 'I'd like a glass of white wine,' in Italian?
Last year, I asked this same question of Alexa, Cortana, Google Now and Siri. Google Now won, and it not only showed me the written answer but spoke it in Italian, as well.
This time around, Google Assistant showed me the phrase translated into Italian, but it didn't attempt to speak it. Cortana went all Sophia Loren on me, and asked for that white wine in Italian, as if she needed it. Siri gave me web search results. The first one I clicked, to the HowDoYouSay.net site, showed me the phrase translated into Italian. Alexa admitted she couldn't pronounce the sentence but showed me a written version in the Alexa app.
Winner: Cortana
Transportation: Riding with Uber and Lyft
I attempted to hail rides with Uber and Lyft using just my voice. Unfortunately, only Alexa and Siri got me cars, but with varying results.
After I said, "Alexa, ask Uber for a ride," she informed me an uberX was less than one minute away. To order it, all I needed to do was say "yes." However, I checked the Uber app out of curiosity, and it said an uberX was six minutes away. Similarly, Alexa said there'd be a 50 percent surcharge on Lyft, because "it's busy out there," but the Lyft app showed only a 25 percent increase.
When I told Siri, "I need a ride," she offered a choice of Lyft, Uber or a taxi, and I could complete the request by voice, using additional prompts.
Winner: Siri
Personal data: Checking your Fitbit status
You can determine how close you are to your daily Fitbit goals using only your voice … if you use Alexa. Once you add Fitbit as an Alexa "skill," you can ask her a number of related questions." Some examples include, "how many steps I've taken," "how many calories I have left," "how I slept last night," or "what my resting heart rate is." You can even ask "about my battery," and Alexa updates you on your Fitbit battery level. The Alexa app, as always, also displays the results of your requests.
You can use your voice to log activities in Fitbit's Windows 10 app, but Cortana won't answer questions related to your Fitbit account.
Winner: Alexa
(Disclosure: The author currently consults for a company that has Amazon as a client.)
Messaging: Send a LinkedIn message
LinkedIn is one of a number of mobile apps Siri interacts with in Apple's iOS 10. It took a couple of tries, but I eventually used voice commands to tell Siri to send a message to a LinkedIn contact. Siri misspelled his name in the message, but I still completed the transaction with just my voice. I struck out with each of the other assistants.
Microsoft is in the process of acquiring LinkedIn, and the social network also works with Cortana. For example, Microsoft's virtual assistant can remind you of upcoming appointments and show you LinkedIn profile photos and other background data from the people you're meeting. However, I couldn't get Cortana to send messages to LinkedIn contacts.
Winner: Siri
Dining: Make an OpenTable restaurant reservation
I had hoped to tell the virtual assistants when and where I wanted to dine, and have them book a table. It didn't work out that way.
Alexa, Cortana and Google were no help at all. I told Siri I needed a reservation for Saturday night at 8:00 at Catch. Siri didn't understand what I meant by "catch." I tried another restaurant, Bacco, but Siri suggested I consider Goldilocks Restaurant and Bar. When I asked for reservations at Firefly, Siri finally understood me and said the restaurant had tables "around 8 pm" for two. She also showed me the restaurant's location on a map. When I clicked the map, I discovered a link to OpenTable — where I learned the restaurant had no reservations until 9:15. Sigh.
No winner
Finance: Send money with your voice
You can now use virtual assistants to send money with you voice … sort of. I wasn't able to perform this task using Google Assistant, Cortana, or Alexa. But Siri lets you say something like "Pay Al five dollars for coffee." If you installed Venmo, Square Cash or another similar app, Siri asks which app you want to use. After specifying an option, you should see a pop-up window that identifies the person receiving the money, how much you're sending, and what it's for, if you supplied those details. Then you can tell Siri to send the money or cancel the transaction. I also tried this with Square Cash and Venmo, and I had an easier time of it with Venmo.
Winner: Siri
Copyright © 2016 IDG Communications, Inc.
Next Up: Check out these related slideshows