7 ways you're leaking leverage
It's easy to give vendors an advantage in negotiations without even realizing it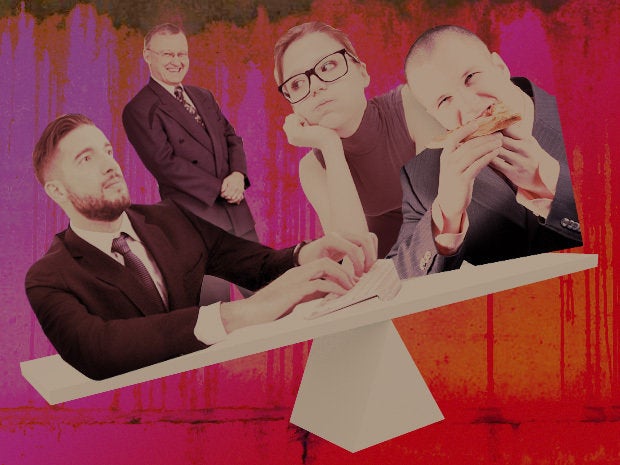 7 ways you're leaking leverage
Leaking leverage in negotiations is a lot like leaking oil in a car — you won't really notice it has happened until it's too late. Vendors nearly always have an information advantage when it comes to negotiations. They are experts at gathering data, compiling research, asking questions and using other techniques to ferret out useful information to gain leverage. Here are seven ways you may be leaking leverage (without even knowing it) and how to stem the flow.
There's no free lunch
It's hard to say no when a vendor offers to pick up the tab at your favorite steakhouse or lunchtime bistro. After a good meal and maybe a few drinks, we're amenable to sociably answering our hosts' questions — and probably giving away valuable information. One minute the vendor representatives are asking about your hobbies and career aspirations, and the next you're telling them about you company's budgeting process and political challenges — never realizing how that information could influence negotiations. So curb your appetite (and say no to sharing the vendor's box at the big game too), and remember that the best place to conduct business is in the office.
Beware of other social settings
When you refuse to socialize with vendor reps (because you realize that it's never really about the socializing), you aren't home free. You could still end up seeing them in social settings. ("I didn't know our kids played on the same soccer team!") Being away from work, your guard will be down. But even if business isn't discussed, the vendor rep will use the opportunity to build rapport, which may cause your guard to be lowered again in the future. Your best defense is to make sure the rapport goes both ways. As always, be careful of what you say. Vendor reps are great at filing away tidbits of information for use later.
Hold off on any decision
If you go into negotiations already fairly confident that you are going to buy the vendors' products or services, you've given up a huge amount of leverage. It doesn't matter if you don't tell the vendor that you've made your decision; the way you negotiate will tip things in the vendor's direction anyway. Once you feel any amount of commitment, you will be much more likely to agree to the vendor's terms. It is essential to keep an open mind all the way through the process and not enter negotiations with a positive bias toward the vendor.
Try it; you'll like it
A similar disadvantage can arise when we have staffers who are what vendors call "champions." Sometimes our own employees and staff are more effective account reps than the vendor's staff, but it's even more common for management to be responsible for this self-inflicted leaking of leverage: A manager might insist on working with a vendor he or she used at a previous job or could fall in love with a vendor's products and services after accepting an invitation for a site visit. Either way, the vendor will perceive an emotional attachment and take advantage.
Account reps aren't your friends
Being friendly with vendor reps is fine, but being a rep's friend can shred your leverage. With over 50 years of sourcing experience between us, we can tell you that vendor representatives will rarely stay in touch after the business opportunity is gone. We have known hundreds of reps, of whom we would count three as friends today. Such reps are clearly the exception. And don't think that a confidentiality agreement will protect you. The sales rep might honor the agreement by not disclosing any information you provide, but that won't stop him from using that information against you.
Ears are everywhere
It's only polite to answer a person's questions. But that rule has to be modified in a negotiation context. And it's not just the salespeople you need to worry about. Everyone from the vendor (account managers, consultants, technicians, etc.) is on the sales team.
On-site vendor personnel don't work for you
It's natural to treat the people you work with every day as are co-workers, but if your company has on-site personnel from a vendor, never forget where their true loyalties lie. This can be tricky if your non-employee badges look like employee badges or if vendor personnel have email addresses similar to yours. If you get careless about who is who in your company, you could end up inviting employees of a vendor to meetings where classified information is discussed or shown on whiteboards.
Phil Bode is the owner of Italex, LLC, an IT procurement consulting and training company; he can reached at phil@italexllc.com. Steven Jeffery is a IT procurement consultant; he can be reached at info@psmadvantage.com. They are co-authors of the upcoming book Supplier (Vendor) Management – Going Beyond Strategic Sourcing to Gain Real, Sustainable Competitive Advantage.
Next Up: Check out these related slideshows