I test lots of apps and mobile products. The worst of them never make it into this blog, because I'd rather fill the space with something you'll actually want.
That said, most of the time, I don't continue to use products I test after my review posts. My life is awash in endless apps and gadgets. To add one more, it has to be (a) useful on an ongoing basis and (b) pretty friggin' awesome.
With that criteria in mind, here are my four favorite mobile apps and gadgets I tested during the past three months.
Fitbit Charge 2
I've tested almost every Fitbit ever produced, and Charge 2 ($150 to $180) quickly became my hands-down favorite wearable activity tracker, ever. Period.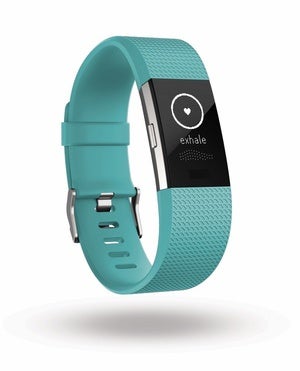 I appreciate the new features Charge 2 brings to Fitbit, such as its enhanced implementation of "Reminders to Move;" the "Cardio Fitness Level and Score;" the "Relax" guided-breathing exercises; and "Interval Workout" mode. Fitbit did a great job offering lots of useful features at a reasonable price, in a relatively attractive and customizable wristband.
But Charge 2 is not perfect. The screen isn't easy to read in bright daylight, you can't pause an exercise while tracking it, and unlike the new Flex 2, you can't swim with it. Complaints that the Charge 2's "Connected GPS" feature inaccurately records distances led to a recent firmware update for the device, as well, according to The Verge. In my tests, I experienced some distance inaccuracy but it didn't seem significant. I've also noticed distance inaccuracies using the first-gen Apple Watch, which, like Charge 2, relies on your connected smartphone's GPS.
Ultimately, if you're looking for a wearable activity tracker that's loaded with features and backed by an easy-to-use mobile app and large community of users to compete with, you'll appreciate Charge 2.
Apple Watch Breathe app
With watchOS 3, Apple added a new app for the wearable, called Breathe. Like Fitbit's Relax mode, Breathe provides guided-breathing sessions designed to help you de-stress.
After using both the Apple and Fitbit apps for more than a month, Breathe emerged as my favorite for three reasons.
It reminds me to take a time-out for deep breathing; Charge 2 does not. With Breathe, you can opt out of reminders completely, receive them hourly, or every three, five or seven hours. I don't always stop to breathe when I receive a reminder, but I like getting those gentle nudges, because they often make me slow down, if only for a few seconds.
I also prefer Breathe over Relax due to its continual haptic feedback, which makes it possible to breathe in and exhale with your eyes closed. The Apple Watch vibrates repeatedly to guide you as you inhale. When the vibrations stop, you know it's time to exhale. Charge 2 offers minimal haptic feedback during guided breathing.
Finally, when you're done, Breathe shows how many minutes you "breathed" that day, along with heart-rate date at the conclusion of each session. You can also opt to receive weekly summaries of Breathe sessions.
Fitbit's Relax mode is a welcome addition to Charge 2, and I like that it uses your heart rate to guide your breathing sessions, but I use Apple's Breathe app more frequently.
Texture magazine app
If you love magazines and have a tablet with a decent-sized screen, you need to download Next Issue Media's Texture app. It lets you read digital editions of just about every magazine you can think of, plus download back issues, all using a single app. Texture integrates well with Evernote, so you can save digital magazine pages to notes stored in the cloud. The app has a handy search feature, and it serves up individual articles of note that you might otherwise miss.
The app doesn't cost anything, and it offers a free trial. After the trial expires, you need to pay $10 per month for access to monthly magazines or $15 for access to monthly and weekly magazines, such as The New Yorker. Magazine fans will dig Texture — and they'll no longer have to put all those paper magazines in the recycling bin.
Amazon Echo Dot
Amazon's Echo Dot ($50) is essentially the top of an full Echo virtual assistant, without the body, and it now occupies a permanent place next to my desk. When I need to set up quick reminders, I just ask Alexa, the assistant that lives inside Echo and other Amazon hardware. Is it going to rain? I ask. Can you give me some white noise to help concentrate? Alexa provides a weather update and plays white noise from my connected Spotify account.
Siri on my iPhone can do a lot of the same things, but Alexa often does them better, giving me more detailed weather updates, for example. If you work in a closed-door office or at home, where talking to a hockey-puck-shaped device presumably won't irritate people around you, Echo Dot makes for a helpful and affordable virtual helper.
(Disclosure: The author currently consults for a company that has Amazon as a client.)