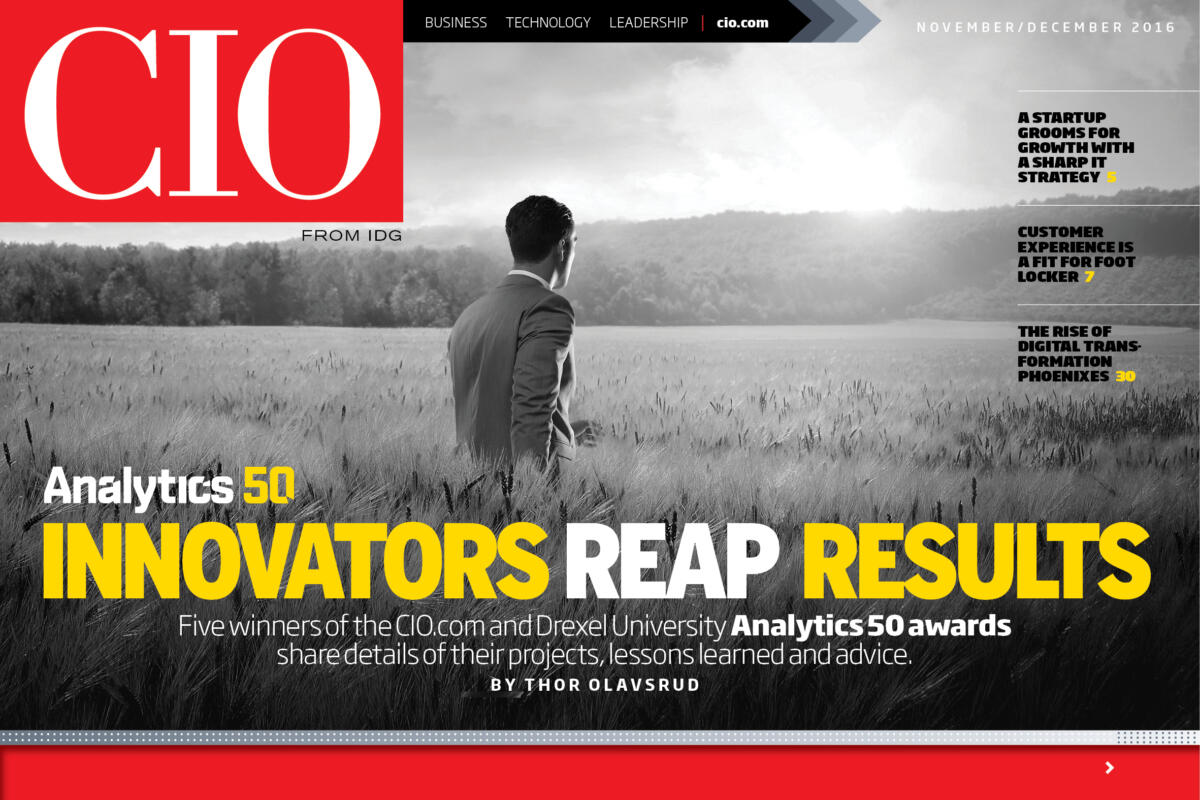 In this issue:
Innovators Reap Results
Five winners of the CIO.com and Drexel University Analytics 50 awards share details of their projects, lessons learned and advice.
[ Have the CIO Digital Magazine delivered to your inbox each month. ]
A startup grooms for growth with a sharp IT strategy
With tailor-made apps running in the AWS cloud, Dollar Shave Club cut a fashionable figure as it emerged from obscurity and caught the eye of a suitor with deep pockets.
Customer experience is a fit for Foot Locker
The retailer's CIO says product and price are table stakes. Creating memorable experiences is the new measure of success.
Microsoft sees AR in the enterprise
The company is positioning its HoloLens augmented reality headset system as a business tool, but analysts say it has to clear a few hurdles.
The rise of digital transformation phoenixes
CIOs who adopt new ways of thinking and working will rise from the ashes of traditional IT to become transformation accelerators.