The Windows 10 Fall Creators Update's best new features
Windows 10's next big upgrade brings intriguing features to the OS.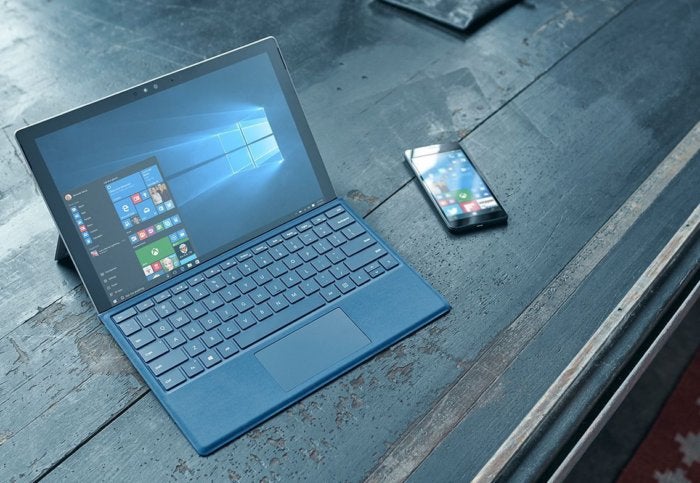 Story Remix
The star of the show at Build, Story Remix is an "evolution of the Photos app" that leans on machine learning and mixed reality to automatically create kick-ass highlight reels of your pictures and videos, complete with editable soundtracks and the ability to pull in 3D objects and animations from Microsoft's Remix 3D database.
PCWorld's Story Remix coverage details what we know about the app with illustrative photos galore. Even better, if you're a Windows 10 Insider you can try Story Remix in preview today.
Timeline
Story Remix and many of the other Windows 10 Fall Creators Update features revealed thus far focus on seamlessly making your work available anywhere. Timeline seems especially handy.
Timeline surfaces a record of all your activity in supported apps in reverse chronological order. Need to pick up where you left off, even if you were working on another device? Just select it from the list and it's like you never left. Sounds awesome. You'll be able to access the Timeline in Windows 10's Task View.
Pick up where you left off
The closely related "pick up where you left off" feature helps your work travel with you across devices, including iOS and Android devices in supported apps. When you stop working on one device and pick up another, Cortana will pop up a notification offering to plop you back exactly where you were, thanks to the power of the cloud. You'll obviously need to install Microsoft's Cortana app for the feature to work on non-Windows devices.
OneDrive Files on Demand
OneDrive Files on Demand is reminiscent of Windows 8.1's beloved, but killed-off OneDrive placeholders. The feature makes all of your OneDrive-stored files visible and accessible from Windows 10's file system—even the ones that are only stored in the cloud.
Your OneDrive folder will include icons that show if a folder's stored locally or only online. Opening a file will download it to your machine from the cloud, and you can manually select individual files and folders to save offline if you'd like.
Cloud clipboard
Yet another cross-device feature, the Windows 10 Fall Creators Update adds a cloud-powered clipboard that lets you copy information on one Windows 10 device and paste it on another. It won't be limited to text alone, either. Making the utility even more useful, it also carries over to Android and iOS if you use Microsoft's SwiftKey virtual keyboard. The cloud keyboard functionality's also being baked into Microsoft's Office apps in the future.
I can't wait for this feature to roll out; it sounds incredibly useful, and far less restrictive than Apple's Universal Clipboard since it supports all major operating systems in some way. Fingers crossed it's more reliable than Windows 10's standard copy function though, which isn't always reliable about actually copying stuff.
Linux love grows
The Windows 10 Anniversary update brought the beloved Bash shell to Microsoft's OS thanks to a collaboration with Ubuntu, and now the Windows subsystem for Linux is expanding to other distros. SUSE and Fedora are being added with the Windows 10 Fall Creators Update. It'll be easier to start using Linux on Windows too, as all three distros will be installable via the Windows Store, rather than the arcane activation method required today.
Fluent Design
As Windows 10's influence grows to span all sorts of devices, and not just Windows devices, Microsoft's implementing a new design language to create a universal aesthetic across its ecosystem. "Fluent Design," as it's called, isn't a major overhaul of Windows 10's look, focusing more on subtle touches like window transparency and blur effects to make it feel like Windows is holistically intertwined and moving around while you use it.
Fluent Design's reveal was sparse on details and big on buzzwords like "light, depth, motion, material, and scale." "Fluent Design will deliver intuitive, harmonious, responsive and inclusive cross-device experiences and interactions," Windows boss Terry Myerson says. This video gives you a glimpse of Microsoft's vision for the ideal, while a new Fluent Design hub can help developers looking to get the nitty-gritty on the visual language.
Mixed-reality headsets
The Windows 10 Fall Creators Update will finally make Microsoft's ambitious "mixed reality" efforts ready for prime time. Hardware makers are prepping Windows Mixed Reality headsets to support the launch, and they're a lot more affordable than the likes of the Oculus Rift and HTC Vive, even when paired with new "6 degrees of freedom" (6DOF) Windows 10 Mixed Reality motion controllers revealed by Microsoft at Build 2017.
Acer's Mixed Reality Developers Edition headset will cost $299 by its lonesome, or $399 with the motion controllers. HP's also working on a $329 mixed-reality headset of its own. Look for several models to become available before the holidays roll around.
My People
Originally announced as a key feature in this April's Creators Update, My People will now launch in the Fall Creators Update. The feature revolves around the idea that a small handful of people are crucial to your digital life. My People lets you pin a select number of connections to your taskbar—three, in the current Insider preview builds—and stay in constant touch with them. It defaults to Skype, though you can choose an alternative if you'd prefer.
My People's initial reveal included far more functionality than that, but none of it has appeared in the current iteration. We'll see how it winds up looking for the final result.
View 3D
You'll be able to see mixed-reality images in the Windows 10 Fall Creators Update even if you can't splurge on a swanky headset. A View 3D app destined for the OS lets you use any device with a webcam to merge digital objects with the real world. Paired with Microsoft's Paint 3D app and the Remix 3D service, this could wind up being fun indeed.  
Power Throttling
Now let's dig into some features that haven't explicitly been announced for the Windows 10 Fall Creators Update, but have found their way into recent Windows 10 Insider preview builds.
A new Power Throttling feature does exactly what you'd expect, dialing back the resources available to apps running in the background to improve battery life by around 11 percent, according to Microsoft. It sounds similar to the Windows 10 Creators Update's Game Mode, which can help boost performance in resource-constrained PC games. The one fly in the ointment? It leverages Intel's Speed Shift technology, which debuted in the company's Skylake chips. That means older PCs and AMD-powered rigs can't take advantage of Power Throttling, though Microsoft says the company's "working on expanding support to other processors as well over the next few months."
UWP volume controls
Finally, in a niche but nice touch, the Windows 10 Fall Creators Update adds the ability to individually control the volume of universal Windows apps without affecting the overall system audio using the Windows Volume Mixer. It's somewhat shocking that it's taken this long, as traditional desktop apps have offered the ability for years, but Microsoft's adding a cool perk to make up for the tardiness. You'll be able to use the Volume Mixer to control the volume of individual Edge browser tabs as well, not just Edge as a whole. You can't do that with Chrome or Firefox.
Next Up: Check out these related slideshows