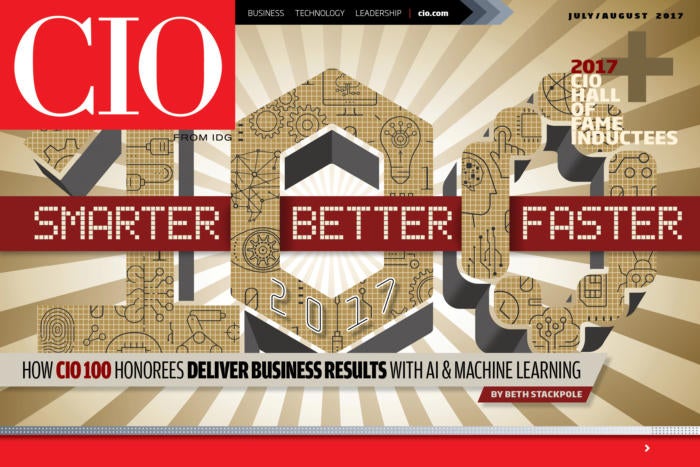 Highlights from the issue:
Cover story
How CIO 100 honorees deliver business results with AI & machine learning
Long a staple of sci-fi novels and summer blockbuster movies, artificial intelligence and machine learning are fast becoming a dominant force in the enterprise, helping businesses across industries transform operations, revamp customer experiences, and carve out new revenue opportunities.

Learn how the six 2017 CIO 100 leaders featured in this story are transforming their enterprises to capitalize on AI and machine learning.
Transformation Nation
Using data to harvest a better grape
The practice of winemaking is undergoing a digital renaissance, led by such organizations as E. & J. Gallo Winery, the largest global exporter of California wine. CIO Sanjay Shringarpure, who joined E. & J. Gallo in 2014, is bullish on IT's ability to sustain business impact.
Leading tech
10 GDPR myths debunked
Don't be fooled. GDPR implementation is a complex undertaking and being unprepared could have significant and expensive repercussions.
Talking tech in corporate boards
Tech leaders are commonly encouraged to speak the language of business, but it is becoming increasingly important for boards to speak the language of technology.