What does a data scientist do? 7 of these in-demand professionals offer their insights
We catch up with some of the rare unicorns who fill this role to learn about the job and the skills and education that got them there.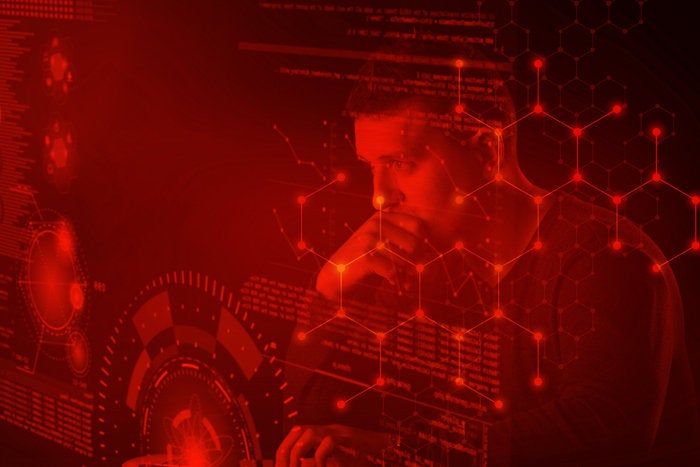 Meet the data scientists
The data scientist role didn't exist when many of us were in college. It's mashup of scientific and statistical methods of analyzing data combined with knowing how to use the tools that extract patterns and answers from massive data banks. Sound dull? Not so much. In fact, back in 2012, The Harvard Business Review called it "The Sexiest Job of the 21st Century."
So, naturally, everyone wants one. But more to the point, now that we are deep into the information age, every business — whatever the end product or customer — needs one.
According to IBM, most of the world's data was created in the last two years. And we are creating it faster than ever: As a population, we generate 2.5 quintillion bytes of data every day. But without a method for channeling and probing it, a human is more likely to drown in it than use it to make intelligent business decisions. A data scientist — or a team of them — knows how to make sense of that wall of noise, helping a company respond to customer needs and complaints, control expenses and manufacturing, understand how trends affect profits, and every other thing you can mine from an unprecedented data deluge.
Problem is? Data scientists are — if you listen to the word on the street — as rare as unicorns.
Well we found some. And, once we had them cornered, we pelted these professional answer getters with questions. And we learned things. Namely that physics — even astrophysics — gets used here, the work is messy, even shoe makers have massive amounts of data, and even if you ask big questions of huge amounts of data someone still has to decide what to do.
Read on to meet some of these sexy unicorns.
Related:
Meggie von Haartman
Meggie von Haartman has been a practicing data scientist since before the title existed. With a PhD in industrial engineering, specializing in optimization and operations research, she worked too many hours at a Silicon Valley startup before landing in her current role, where she happily builds data models to help Efinancial achieve its marketing goals. "It just made sense to rebrand at a certain point," she says of her title.
One thing those of us who aren't data scientists tend not to know? "Data science is messy," she says. Most of her time is spent cleaning. "Twenty percent of my time is actual data modelling and science. The other 80 percent is data clean up and acquisition."
When not crunching data, she enjoys doing a bit of research of own. "I am currently researching the best approaches to raising a happy child."
Her most recent read?
Everybody Lies: Big Data, New Data, and What the Internet Can Tell us about Who We Really Are by Seth Stephens-Davidowitz
In her glass?
A Belgian Trappist ale. "My absolute favorite is Chimay," she says. "I have visited the small town of Chimay twice for their beer, the latter being a three-hour route trip detour from Paris."
Anthony Rose
From Anthony Rose's perspective there isn't much difference between crunching data for particle physics and the data challenge that goes into getting an Uber at the airport.
At Uber, he manages a team of data scientists focused on improving the ride-hailing experience in challenging places like airports, big events and the suburbs. They work closely with the engineering and product teams and handle everything from statistical analysis, data visualization, experimentation, machine learning and modeling "We have a huge amount of data," he says. "We could ask an enormous number of interesting questions given enough time."
Which is not unlike the work he did for his PhD in particle physics. He did post-doctoral research at the Large Hadron Collider at CERN, working on things like the Higgs discovery, searches for new physics, and other enormous questions involving lots of data and complex answers. "That kind of work maps pretty well onto what I've been doing in industry," he says. "Big datasets with well-hidden signals, experimental design, and lots of statistics and coding."
His most recent read?
Godel, Escher, Bach by Douglas Hofstadter.
In his glass?
Generally coffee, at least when doing data science.
Danielle Dean
For Danielle Dean, data science started with psychology. "I pursued a Ph.D. in Quantitative Psychology because I was intrigued by how mathematics and statistics can be used to study individual behavior on a large scale."
That sounds a lot like what we now call data science. "I learned how to think about data measurement, analysis and visualization and use the technologies — programming languages and tools — that enable it," she says. It was a good fit for her work in the Artificial Intelligence and Research group at Microsoft where she leads a cross-disciplinary team — there are representatives from physics, oceanography, computer science, statistics and neuroscience — of data scientists and engineers in building predictive analytics and machine learning solutions.
"It's a fun role because I both get to build custom analytics solutions with customers and work with product teams to make sure products are improved over time so that we can continue solving bigger problems."
Her most recent read?
Weapons of Math Destruction: How Big Data Increases Inequality and Threatens Democracy by Cathy O'Neil. "It's a great reminder of the power algorithms have on our lives," she says.
In her glass?
Sparkling water
Brad Morgart
Morgart's team at Booz Allen analyses real property and infrastructure portfolios to help clients identify funding requirements and inform their decisions. "Infrastructure and property assets are very expensive to maintain," he says. "Our team uses data analytics to support our clients with efficient asset management."
Morgart has been doing exactly this sort of data analysis for a long time. But in the last year or so, his clients have increasingly wanted to tap many large data sets to make decisions — often with quick turnaround times. This pushed him and his team to move beyond traditional tools like Microsoft Excel and Access to SQL, Python and R.
"Spurred by this need," he says. "I jumped at the opportunity to take additional training provided by Booz Allen to become a data scientist." The firm has long been committed to training a best-in-class data science team and recently rolled out a foundational course that helps transition analysts into data scientists.
His biggest work challenge is interpreting client requests, so his team can provide meaningful analytics. "You can process and analyze large amounts of data quickly with advanced analytics tools, but you still need to understand the client's mission and goals. Analytics is a large part of what we do. But it is ultimately a tool to inform our decisions."
His most recent read?
Caribbean by James Michener. "I went to Las Terrenas in the Dominican Republic and wanted to learn about the region."
In his glass?
Almost always coffee
Lisa Burton
Lisa Burton directs a greenhouse for early stage, women-led startups in media and tech. "Our team finds and invests in companies."
Her PhD is in Mechanical Engineering focused on data-driven mathematical modeling, which was a natural step toward data science. "When I graduated," she says, "data science had just started to boom. But when I learned what companies were looking for from data scientists, I quickly realized it was everything I'd loved about my research."
So, right out of grad school, she became the first data scientist at an adtech startup in Austin. She loved it. She used data to optimize bids in paid search advertising to automate and improve the process. From there, she went to a mobile payments startup, then out on her own as an independent data-science consultant for startups. That's where she met a client who eventually became her cofounder in a company that used social media data to help brands understand their customers.
She brings all that experience to her current role. "We meet the most incredible founders and companies," she says. But one thing she learned in her first job has influenced everything since: I learned that being able to communicate data science to a broad audience and get them excited and on board is hugely important. This applies to everything I've done since."
Her most recent read?
Weapons of Math Destruction: How Big Data Increases Inequality and Threatens Democracy by Cathy O'Neil. "It talks about the potential biases and inequalities that are introduced when creating models," she says.
In her glass?
Champagne. "Like Napoleon Bonaparte, 'I drink champagne when I win, to celebrate, and I drink champagne when I lose, to console myself.'"
Nitin Mayande
Mayande has always been fascinated with networks and how they function. But after he graduated with a degree in electronics and telecommunications, he wanted to study astrophysics. While applying to grad schools, he worked with an engineering company in India. "I noticed that I always wanted to implement the best technical solution but management always chose a solution that was technically inferior but took less time." This got him interested in decision science and led to a change of course. Instead of astrophysics, he pursued a PhD in Engineering Management. "The deeper I dug, the more I realized that -- irrespective of the type of network — Engineering, Astrophysics, or Management — the solution was all about its structure. This led to me, ultimately, becoming a data scientist."
Today, Nitin creates forecasts that support significant product planning decisions for Nike.
He also wants to correct a misconception about data scientists. "People think we spend all our time building complicated algorithms. But most of our time is spent in cleaning data to get it into a usable format." Once, everything is working, analysis happens in no time. "But getting to that point takes a lot of detail work and problem solving."
His most recent read?
A Pelican at Blandings by P.G. Wodehouse
In his glass?
Ethiopian Light Roast Coffee
Ye Zhao
As a data scientist working on Spotify's new self-service ad platform Ad Studio, Ye looks for insights to help the music company make product decisions. This is, essentially, a marketing job at a streaming music company. But Ye started out as a physicist.
She had always been interested in physics, did physics research in academia, and even has an asteroid named after her to prove it. How did she end up at Spotify? "I feel like data science takes the rigor and technical part of physics and applies it to a fascinating topic: human behavior," she says.
And she brings all the geeky, teddy-bear loving, maker spirit you'd expect from an asteroid-hunting physicist to her work at the music company. "We made a physical data visualization on a custom LED array of 2000 LEDs to visualize streaming data in the United States on Spotify. It was a good combination of hardware, backend and data work. We did it during hackweek."
Her most recent read?
Ali and Nino by Kurban Said. "It's about the interracial relationship between a Muslim prince and Georgian princess," she says.
In her glass?
Coffee. "Definitely coffee," she says. "I can't start the day with coffee. Every now and then I will also have champagne in the evening."
Copyright © 2017 IDG Communications, Inc.
Next Up: Check out these related slideshows