It started two years ago with software engineers uploading bits of code and chatting about ongoing projects. But it quickly went viral, spreading across human resources, sales, editorial and other business units in 171 offices across 194 countries.
Today most of 20th Century Fox's 42,000 employees use Slack to share information in real-time as they cover live news events and sell content to the company's 193 distribution partners. Collaboration tools rarely inspire excitement among IT leaders, but CIO Jeff Dow says Slack has become strategic for the entertainment and media company's business, whose properties include Twentieth Century Fox film and TV studios, Fox Sports, Fox News and Star India, among others.
"I like to refer to it as the operating system to our business because we have so many functions hooked into Slack," Dow tells CIO.com, adding that it's a key component of the company's ongoing drive to digitize content and make it easily accessible. "It is embedded probably more than any collaboration technology we've ever had."
The thread weaving disparate teams together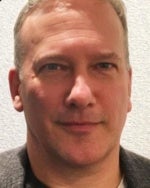 If email defined the original digital communications medium for knowledge workers, Slack is the posterchild application for how the messaging-happy, millennial generation, prefers to work. Slack users communicate and share files, videos and other digital content in one-to-one and one-to-many fashion.
For companies such as 20th Century Fox, which is working through a $52 billion buy-out from Walt Disney, Slack has become Grand Central Station for business operations, connecting to hundreds of other applications to accomplish tasks.