Milind Wagle, CIO, Equinix, has his own "customer-churn predictor." It tells him why accounts are turning over and whether they are likely to do so in the future. That information gives the data center services provider a chance to improve its bookings accuracy by improving service and planning for likely occupancy rates to come. "We are shifting our mindset away from treating analytics as after-the-fact reports toward embedding that intelligence in the business process itself," he said. With fine tuning, Wagle reports that the churn predictor is approaching 90% accuracy.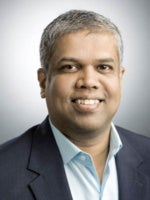 Wagle's use of artificial intelligence (AI) with analytics is not unusual. A recent study fielded by Capgemini shows that, of nearly 1,000 AI-using enterprises, almost 80 percent have used it for data analytics and report gaining valuable insights as a result. While that may sound like a surprisingly high number, most of the CIOs we spoke to found it to be credible.
"I'm not at all surprised," said Joel Jacobs vice president, CIO and CSO, MITRE Corporation. "While I don't believe that all of the possibilities for AI have settled out, it makes sense that large organizations are recognizing that there's great potential."
Machine learning and, to a lesser extent, deep learning are the branches of AI that are being harnessed for data analytics work. Machine learning (ML) works by categorizing data, a basic building block of data analytics, leading to a sort of natural synergy between the two. There is a broad variety of use cases because almost everything touches business data.
Machine learning is also the right tool to recognize and catalog unstructured data, such as documents, images and video, as well as dark data, information that you've never accessed (probably because it's an amorphous part of your big data). Most business intelligence (BI) systems still require structured data. "What about documents? What about images? That's where we can use machine learning." said Dan Olley, executive vice president and CTO, Elsevier. "It can both extract information from documents and create annotations that can be further indexed. ML is our key means for extracting knowledge from readable material."
Although there have been solutions for big data, unstructured data has typically gone untapped because it was more difficult to access prior to AI. The combination of ML and less expensive cloud compute power means that some types of dark data are also within reach. Accessing unstructured and dark data has been the impetus for many data analytics breakthroughs for organizations using machine learning in recent years. The addition of new data sometimes brings new perspective.