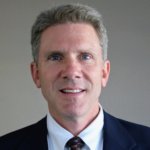 Enterprises today are experiencing rapid and dramatic changes in the workplace that would have been unimaginable just a few years ago. Digital transformation is upon us and the workplace as we know it continues to evolve. Workers have a range of devices to access their information and work from at least 4+ locations. The fast pace of adoption and convergence of cloud, mobile, IoT, and Big Data are overturning expectations in the way technology is placed in the hands of employees, partners, and customers.
Leveraging our strong and successful 20+ year partnership, HPE and Citrix see the challenges that these major changes have created and acted quickly to develop solutions to help you overcome them. Today, we are reimagining the Future of Work with secure digital workspaces that empower people with the freedom and flexibility to change how work gets done. Together, we are helping companies like yours unlock creativity, productivity, and innovation to make the extraordinary possible. And we're doing it in a way the makes IT a strategic enabler. Imagine that!
Using our imagination
HPE and Citrix have taken the workplace of the future that used to exist only in the imaginary and made it very real … right now. Together, we have the right set of technologies and solutions to help you not only build the workspace of the future, but to become a hero of the digital age.
HPE brings innovative and proven architectures for the data center, cloud, and edge … and then combines them with Citrix technology to create Citrix Secure Digital Workspaces. The resulting solution unifies access to the apps and data people need to be more productive, thereby helping organizations deliver the right outcomes from their apps, data, and infrastructure.            
Technology with almost unimaginable power
The HPE - Citrix Secure Digital Workspace solution consists of two components: 
Citrix Virtual Apps and Desktops service delivers an enterprise application and desktop delivery platform hosted and administered "as-a-service" from the cloud, allowing you to create, manage, and deploy Citrix Workspaces to your end-users from a single console while allowing you to keep your apps and data on-premises. Your on-prem resources are connected using Citrix cloud connectors on any cloud or infrastructure you choose (on-premises, public cloud, private cloud, or hybrid cloud). Customers no longer have to dedicate resources to maintain, update, and patch their Citrix components. Citrix takes care of that and keeps everything evergreen.

The simplicity of creating, deploying, and managing Citrix Workspaces is complimented by the HPE SimpliVity hyperconverged platform. SimpliVity now gives customers an easy on-ramp to the Citrix Virtual Apps and Desktop service with built-in automation tools, enabling you to deploy a complete turn-key hybrid cloud solution in just hours instead of days with only a few clicks. Doing this reduces the complexity of deploying Citrix environments by lowering the barriers to adoption and reducing requirements for ongoing management.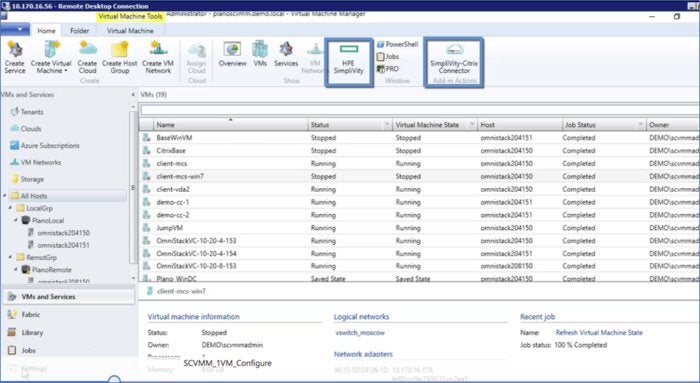 A unified, contextual, and secure digital workspace from Citrix and HPE enables you to do all of this and realize the full benefits of hybrid and multi-cloud environments while simplifying management and overcoming security challenges.
Customers can also take advantage of Citrix Workspaces using other proven HPE technology solutions, including HPE ProLiant for Microsoft Azure Stack; HPE Synergy; HPE Moonshot; HPE Nimble Storage; and HPE Edgeline Intelligent Edge Workspace. These work with Citrix Virtual Apps and Desktops, Citrix Gateway, Citrix Endpoint Management, and other technologies to provide you with a complete secure digital workspace solution to meet all your business needs.  You can now give employees the freedom to work from anywhere while cutting IT costs and delivering Windows, Linux, web, and SaaS applications or full virtual desktops from any cloud—public, on-premises, or hybrid.
Why HPE - Citrix Secure Digital Workspaces really work  
While all these solutions sound great on paper, HPE - Citrix Secure Digital Workspaces have proven their ability to deliver real results for the real world. They address the challenges customer face every day, including being ready for a cloud world with scalable solutions that allow them to harness the simplicity of cloud with the benefits and rigor required for data security, governance, and data control.
They also leverage the expertise and experience of two recognized technology leaders with a 24x7 global reach and services point of view, offering resources for deployments as well as proof of concept (PoC) environments customers can test to lower risks.
These joint solutions:
Significantly reduce time-to-value
Deliver intelligence at the edge, enhancing efficiency and productivity by enabling enterprise-class computing to move from the data center to any edge in the world
Accelerate workspace deployment with the use of hyperconverged appliances
Reduce costs, complexity, and IT overhead with software-defined storage (SDS)
Connect workspaces across the cloud and rapidly deploy hybrid cloud workspaces with built-in, ready-to-go connectors to Citrix Virtual Apps and Desktop services.
Who would have imagined?
HPE and Citrix have been partnering at the strategic level for over 20 years. It's impressive. It's way longer than most marriages last. And it's due to three major commitments we share:
Commitment to excellence. Both HPE and Citrix know that nothing but the very best will do in terms of helping companies like yours achieve their business goals. So, we settle for nothing less.
Commitment to innovation. Nothing stands still these days. Quite the opposite. Technology and markets are moving faster than ever. Innovation is absolutely necessary to respond to change. So, we consistently provide it.
Commitment to you. We fully understand that we do not exist in a vacuum. Excellence and innovation are fine for their own sake, but they are so much better when placed at the service of customers like you. So, we always keep the focus on you.
Imagine what HPE, Citrix, and you could do together
By working with HPE and Citrix, you open up nearly endless possibilities for success at a time where rapid change requires equally fast and decisive action. To find out more about the HPE – Citrix relationship and our joint solution offerings, check out the HPE and Citrix alliance pages.