How to tackle the digital skills gap
The UK is facing a digital skills crisis that's leaving many businesses struggling to fill job openings and develop at the rate they require to achieve success.
This is a particularly daunting challenge for IT leaders. Research from Barclaycard found that 78% of UK CIOs worry about the need to continually up-skill tech talent, with 76 percent remaining concerned about finding the right talent.
The issue is a problem across the country, but there are actions you can take to improve the level of IT skills both within your organisation and beyond.
Read next: How CIOs recruit top tech talent
Additional reporting by Hannah Williams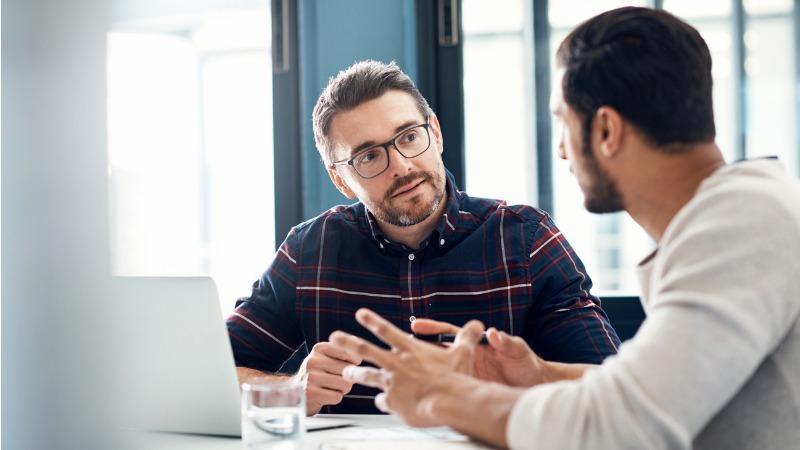 Work with startups
It is a good idea to pick the brains of startup founders and experts when exploring digital skills. Startups often have a cohort of young talent with knowledge of digital developments.
You could even consider recruiting new staff from your local startup ecosystem, which will be effective when it comes to developing your brand and embracing innovation.
Vodafone is an example of a UK company that recently took on this initiative. By partnering with local startups in London and Manchester it has noticed huge growth in developing young talent across the company.
"We're working with startups who basically are incubators for digital talent. They get digital youth in either from high school or apprentices, and they'll train them up in the basics, and then we look to offer them employment, and then training in-house with Vodafone," Ajit Dhaliwal, Head of IT delivery at Vodafone told CIO UK.
Embrace a flexible working culture
Providing flexible working can be a good way to attract the best talent. In this day and age, many workers do not desire being in an office five days a week, so the opportunity to work remotely or in different locations will interest a lot of potential employees.
When recruiting new talent it is also a good idea to explain the benefits that the organisation offers, whether that includes extra days of annual leave, healthcare, travel benefits, or anything else.
Good Energy introduced flexible working for employees that live some distance from the company's headquarters in Chippenham. The organisation adopted collaboration tools such as Workplace by Facebook and Office 365 to make working remotely an enjoyable and smooth process.
"We're putting in the technology to do that, but it's more about getting the right culture to make that successful," David Ivell, CTO at Good Energy told CIO UK.
"So we're working really at how we recruit, making sure people understand that that is an option, and that we measure people by their output and quality of the work they do, not the amount of time that they sit at their desk," he said.
Read more: How UK CIOs are developing internal talent
Offer in-house training
Technology training in-house can help organisations develop skills that the market doesn't provide. It can also create talent that competitors might not have have.
Courses, internship schemes and mentorships are all valuable methods of cultivating digital skills. They should cover both business training that benefits the company commercially and computer science skills.
This also includes providing staff with the right technology to maximise their performance. It could mean that the IT team are provided with laptops and PCs that support the required software needed to deliver their digital skills during projects.
Unilever CIO Jane Moran told us how the company invested in its employees to enable them to do their jobs as best as possible.
"I have some great talent internally," said Moran. "The platform leads for Unilever, they are amazing. They are deep technologists. They care deeply about their platforms. They want to innovate on those platforms, and they can because they manage the development and operations, but more importantly the design.
"That was the unlock for us - not having third parties tell us what we should be doing and managing our systems as a black box. But it did require us to invest in our employees. We've got significant technology training going on at Unilever."
Read next: Brexit could damage UK business and technology sector, CIOs warn
Cast a wider net
IT degrees aren't the only evidence of tech expertise. Low-code development platforms are helping citizen developers find IT solutions with minimal coding expertise. They can complement the higher-level skills of established IT professionals.
Self-taught programmers, coding boot camp graduates, hackathon entrants, networking group members and interns could all have the necessary skills to be successful staff members, whatever their age and background.
Attracting talent from different sectors and different backgrounds can help develop the creative thinking that drives innovation.
Prioritise digitisation
Adopting new technologies and working with digital partners is crucial preparation for the future - and IT budgets should account for it.
Deloitte is an organisation that has focused on providing its workforce with the tools they need. With a team of young workers who embrace new technologies it sought to fit their essential tools into part of its IT budget.
"Our aim is to empower our employees with an easy, intuitive technology experience based upon co-creation and collaboration. The mobility of our employees is also crucial: they need to be able to work anywhere, anytime, and have a good work-life balance. That's why we were very early adopters of mobility services and tools," Sheila Doyle, CIO at Deloitte told CIO UK.
According to the Gartner 2019 CIO Agenda Survey, global CIOs expect their IT budgets to increase by 2.9 percent in 2019, with those in the EMEA region projecting an increase of 3.3 percent.
Introduce development programmes
Millennials are gaining more college degrees than any generation before them, but their university skills are often insufficient preparation for the needs of the workplace.
The steep learning curve can be relieved by talent mobility programmes such as placements abroad to gain new skills. They can also attract new employees, and will pay for themselves before too long.
Broader learning programmes such as online courses upgrading skills around subjects relevant to the job are another way to improve staff capacity.
Keep and develop talent with continuous learning
The traditional hope of a job-for-a-life is something few new employees expect today. Giving them interesting projects to work on that ensure they are constantly learning can increase loyalty to the company as well as developing their career prospects.
Performance reviews are an opportunity to give feedback and address any skill gaps, and holding regular meetings can ensure that any issues are identified and resolved quickly.
Your business needs will change with time, but so can staff if training is revised to keep up with wider trends.
Partner with academic institutions
Investing in training initiatives and resources at schools is another way to reap long-term benefits of a higher-skilled workforce. Partnerships can build relationships and publicise career opportunities to attract employees and help market the company beyond traditional channels.
IBM has partnered with a public high school in New York to offer IT training for secondary school students, while Rackspace has established an Open Cloud Academy offering training courses with official IT certificates.
Just communicating with academic institutions can help you understand their curriculum and offer your suggestions on improving it.
Collaborate with other companies
Break down gender barriers
There are still too few female role models in tech to inspire the next generation of women to work in IT and stereotypes persist that limit their applications. The snowball effect leaves fewer women to fill the skills gap.
Encouraging young women to pursue careers in IT and introducing schemes akin to the NFL's Rooney Rule, which requires teams to interview BAME candidates for new roles, could help reduce the underrepresentation of women. Women should also be given greater opportunities to return to their career at their previous level after a break.
The "brogrammer" culture isn't always female-friendly and sexual harassment persists in the workplace, where a common culture should be developed that is inclusive and respectful of all staff members.
Copyright © 2019 IDG Communications, Inc.
Next Up: Check out these related slideshows