Tips for managing multiple IT vendors
There are a number of reasons that businesses find themselves working with multiple vendors. Companies might be looking for skills that are missing from in-house teams, for example, or they could want a vendor to handle certain business processes.
Other benefits could include access to the latest innovation way outside your field of expertise or simply a wide range of helping hands to choose from with an extensive knowledge pool. But there's also the risk of bloat, or creating an intangible tangle of companies that are difficult to manage.
Luckily there are some steps you can take to make this less of a challenge. CIO UK looks at the best ways to ensure multi-vendor outsourcing results in cost savings while also creating a diverse service hub of skills to support business needs.
Read next:CIO tips on partnerships with vendors
Additional reporting by Hannah Williams.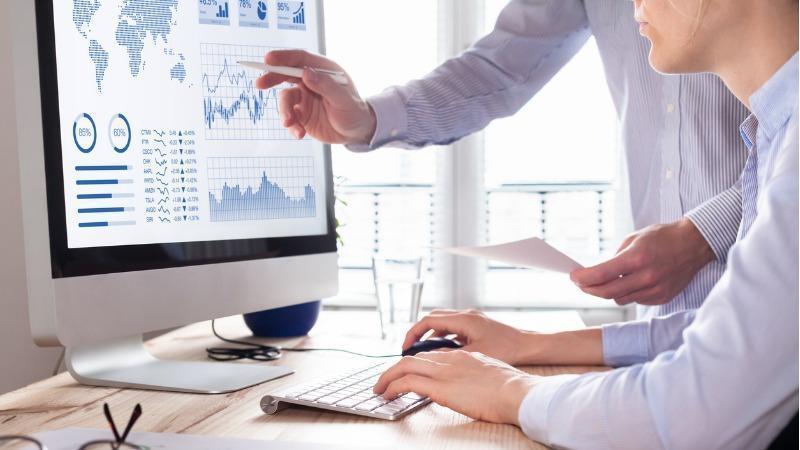 Invest in supplier management software
It is a good idea to invest in supplier relationship management (SRM) software to help monitor your vendors as the numbers grow, keeping all their details in one place.
This type of management is also known as vendor management software (VMS), often a web-based application that is useful to manage staffing services. It enables you to distribute any tasks to the different vendors and also simplifies the timesheet and payment processes.
Some examples of VMS include SAP Fieldglass, Shortlist and Tradeshift. All are able to automate the procuring and managing processes involved in outsourcing.
Outsource
Choosing to outsource vendor management can help relieve the burden from the team and have experts do the hard work.
Outsourcing can also help when your organisation simply lacks the in-house expertise, leaving your staff free to focus on the important tasks that they're good at.
Outsourcing vendor management means that you can ensure that all of your vendors are managed effectively, and if they're not, you know who is accountable.
Evaluate and strategise
Divide your vendors into separate categories and review the existing maturity levels, any escalations made to them and the quality of their responses. The result should provide a clearer outlook on any gaps to fill, and where it is worth approaching new suppliers and retaining old ones, whether that is in specific programmes or on an outgoing basis.
Make better use of your existing vendors through updates by fully utilising their updates and add-ons could be a better option than seeking new ones. For those that no longer fulfill your requirements, create selection criteria for their replacements. Use this assessment to devise a strategy for the future.
"A useful strategy must describe the right approach to delivering progress, for each business, at each point in time," Home Office CTO Sarah Wilkinson told CIO UK. "And we need to keep the strategy vibrant, dynamic and adaptive to the changing environment."
Compare the market
Compare the strengths and weaknesses available on the market and how they integrate with your existing architecture. Consider contracts terms and reputations as well as products and prices. The cheapest option may not provide the best value, so check the details of what is offered compared to the rest of the market.
"Reaching out to peers is really useful," says United Living CIO Greg Morley. "Looking at what other people are using, even in other sectors, to solve a similar problem. Industry events are often attended by peers who've got useful experience they can share. I run a mile when I see a vendor but occasionally there's a diamond in the rough."
Seek competitive bids to drive down prices, but commit to your vendors as you want them to commit to you to develop a strong relationship with mutual benefits.
Think long-term
A long-term relationship will often prove more profitable than a short term saving. Your trust and loyalty could lead a vendor to offer expertise and exclusive discounts that would otherwise be unavailable while transitioning to a competitor could be more trouble than its worth.
"It is important that we get vendors to work as partners in providing value above and beyond an individual piece of software or infrastructure," says former Virgin Active CIO Andy Caddy.
Choose vendors that will give you sustained success rather than an immediate pay-off. They may offer you a reduction in price if they know you want to commit to a long-term deal.
Communicate your needs
Communicate closely so the vendor understands your business and you understand theirs so as to avoid any mistakes and misunderstandings. Establish a dedicated vendor contact in the company to keep the communication flow clear and let them know of any changes to your business that will impact on their services as soon as possible.
"I make good use of partnering arrangements with our service providers. When we've entered into new procurement arrangements, one of the key things that we've emphasised up front is the partnership element," says Morley. "They are an extension of us."
Build a relationship beyond business needs into a genuine sense of rapport, as the human connection will support commercial success. Ensure they are kept in the loop on the project progress and any changes that come up during the process. Referring them to others will further develop the partnership.
Know what you're paying for
Understand exactly what you're paying for and all the details in the contract. Identify any specific aspects of the service you don't want, such as unnecessary services and hidden fees, to avoid paying for anything superfluous and maximise the value.
"Where I want to explore the value in new technologies I'll bring in vendors to present to the leadership teams," suggests ex-City of Liverpool College CIO Alasdair Redmond.
Monitor the end dates and be wary of auto-renewals, and when a project comes to an end ensure you get what you were promised by requesting a report that demonstrates they fulfilled the agreed statement of work (SOW).
Work together
Share critical information, your strategic objectives and the barriers to reaching them to help the vendors know your needs and expectations. This will help them provide you with the service that best suits your specific requirements, whether its information, modifications or new products.
Understand their own business needs and offer your own input through advice or resources to help them help you, and find mutual benefits in contract negotiations. Collaborate for mutual benefit and to troubleshoot problems together. Tap into their knowledge by inviting them to meetings involving they product they sell.
"Having the guidance and the support from the suppliers as to who the best players out there are can help deliver the best products and innovation," says Red Bull Racing CIO Matt Cardiuex.
Monitor
Track expenditure and services of all your vendors to ensure they meet the terms of the contract and that you can react to emerging issues efficiently and that they continue to provide the best service available as your needs and priorities change over time.
"We manage third-party arrangements through a focus on meeting and exceeding service levels agreed for our organisation," says Diageo CIO Brian Franz. "We conduct benchmarking to ensure market competitive rates with our vendors."
Supplier relationship management (SRM) software can be a valuable investment for managing all your vendors and monitoring their performance in one place.
Devise a contingency plan
Plan for contingencies to ensure they don't become disasters. Your vendors should be fully aware of any potential problems, from daily difficulties to major failures.
Provide them with the information they need about what could happen and how they need to respond so they can handle any contingencies effectively and immediately.
When mistakes happen, avoid assigning blame and prioritise a speedy resolution and making the necessary changes that it will prevent it from reoccurring.
Copyright © 2018 IDG Communications, Inc.
Next Up: Check out these related slideshows