Who are the top CIOs in construction and engineering?
Construction and engineering are rapidly modernising with a fleet of technologies being deployed to digitise services.
As businesses race to apply the latest tools in areas such as cloud, AI, data analytics, CIOs are being tasked with identifying which ones best suit their organisations. Here's how some of the top CIOs in construction and engineering are making them work.
Read next: Top CIOs, CDOs and CTOs in manufacturing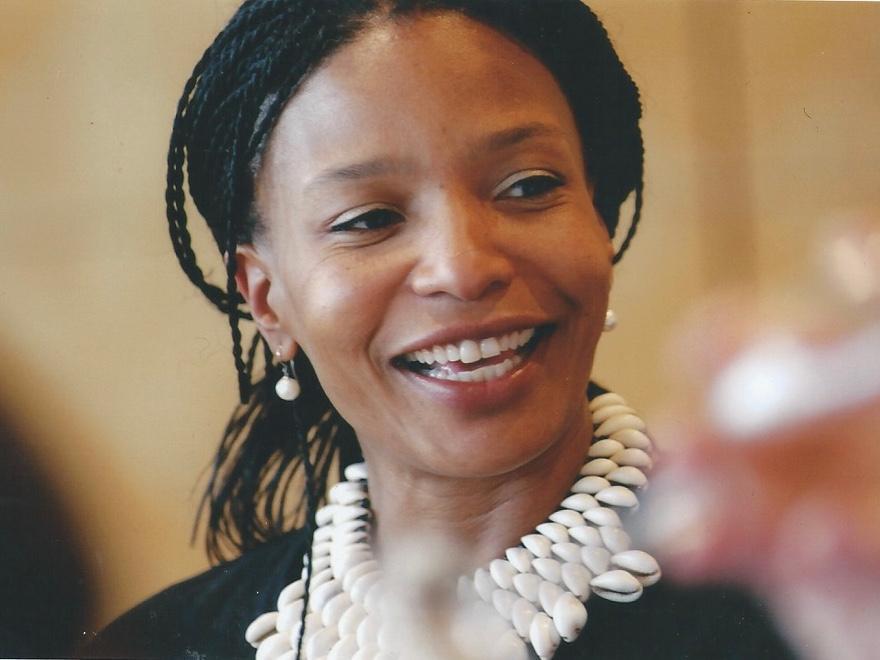 Norma Dove-Edwin - CDIO at Places for People
Places for People CDIO Norma Dove-Edwin is eager to leverage the use of emerging technologies for the property management and development firm.
Dove-Edwin is focusing on identifying and deploying innovative technologies, including cloud, IoT and AI, to deliver a more digital customer experience.
Speaking at the 2017 CIO Summit, Dove-Edwin explained how the organisation planned to deliver a transformation programme to explore a more data-driven strategy across the business.
"We are driving our whole vision and strategy, it's all about the information and insights in order to run our business, and then that will translate into the technology and all the lovely, wonderful things we'd like to do in the cloud and how we'd like to change the culture and the pace of our organisation," she said.
Read more: Places for People CDO Norma Dove-Edwin's Information Brief - Putting data and insight at heart of transformation agenda
Peter Adams - Group Business Systems Director at Avant Homes
In his role as Group Business Systems Director at Avant Homes, Peter Adams embraces changes that can make an enduring impact on the operational capabilities of the business.
In 2018, Adams undertook a thorough modernisation of the company's core infrastructure, to replace all outdated implementations with agility-enabling alternatives. These include improving WAN capacity while reducing costs, migrating the data centre to the cloud, reducing critical service outages, and deploying a group-wide unified communications platform.
Adams and his team were able to overhaul the management information strategy and solutions to provide more reliable and timely reporting. The business now has a single automated source of accurate information that shows actuals, budgets, variances and trends.
John Lawson - Global CIO at BAE Systems
John Lawson, Global CIO at BAE Systems, joined the company in 2018 to support key digital initiatives, including a plan to maximise data analytics across the business.
As part of this, Lawson has focused on increasing the adoption of technology across a vast IT landscape. He has made an effort to deliver a business value strategy based on various digital components such as industry 4.0 and artificial intelligence.
Lawson is also maximising the company's IT investment to ensure that the BAE user base gets high levels of security, quality, efficiency and speed.
Peter Williamson - Business Systems Director at Knights Brown
Peter Williamson is Business Systems Director at Knights Brown, where he has worked with his team, to introduce a new intranet and corporate website, a consolidated 4G network, employee feedback tools, upgrades to most functional applications by migrating to SaaS, and the rollout of 3D computer-aided design (CAD) tools.
The team is also launching the company's first ERP solution, with the aim of boosting procurement efficiencies, implementing proactive management controls and providing management with a near-live view of project performance against budget and forecast.
As Williamson strives to digitally transform Knights Brown Construction, he and his team gave also trialled and rolled out a hand arm vibration (HAV) monitoring system and taken early steps to adopting AR and VR.
Alex Farr - CIO at Strictly Education
Alex Farr is currently CIO at education services provider Strictly Education. Having previously spending five years as IT director at Transport Systems Catapult, Farr was also appointed as Head of IT at Monarch Aircraft Engineering in August 2018.
The role encouraged Farr to focus on reducing the risk and cost of replacing legacy infrastructure and systems. This brought the need to move to the cloud and more off-the-shelf applications.
Aside from this, Farr was also praised at CIO 100 2019 Summit for his efforts to collaborate on a blockchain-based project to create a detailed history of aircraft parts, engineers and the tools used on aircraft.
Greg Morley, CIO, United Living Group
Greg Morley, CIO at United Living Group, covers a broad range of responsibilities including architecture, engineering, construction (AEC), real estate, infrastructure, planning, smart building, smart cities.
Over the past year, Morley and his team implemented Oracle Aconex, a SaaS project information and process management system, to help the business move away from legacy document management to a move collaborative and transparent way of managing projects.
Morley also plans to move to SD-WAN to mitigate traditional Multiprotocol Label Switching (MPLS) limitations by delivering quicker site setup and takedown, remote diagnostics, troubleshooting, greater resiliency and traffic prioritisation.
Copyright © 2019 IDG Communications, Inc.
Next Up: Check out these related slideshows