Top CIOs, CDOs and CTOs in UK manufacturing
Digitisation is disrupting manufacturing from the factory floor to the boardroom, creating new revenue streams, production methods and ways to interact with the customers.
CIO UKprofiles some of the top IT business leaders ensuring their businesses keep up with the pace of change in manufacturing.
Read next: Top UK Government CIOs, CTOs, CDOs and other IT leaders in Whitehall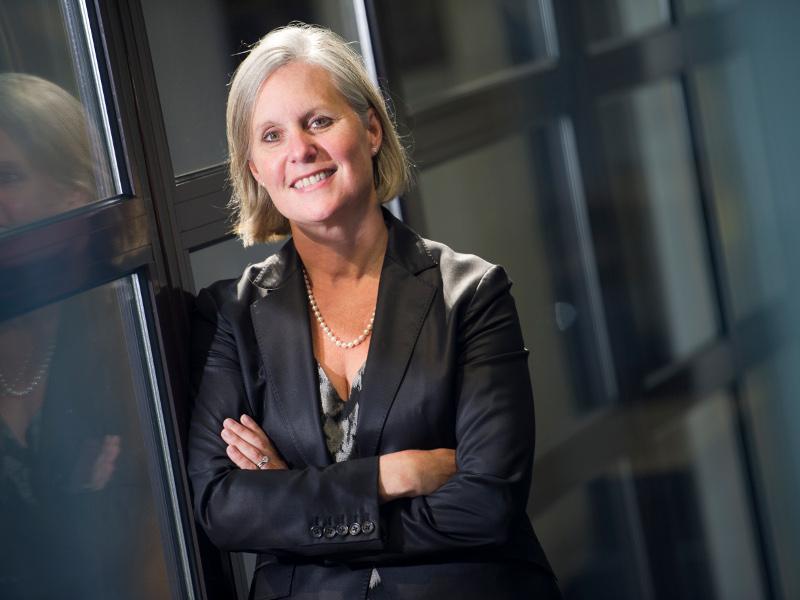 Jane Moran - CIO at Unilever
Jane Moran was appointed Unilever CIO in 2014, and tasked with doubling the size of the business while reducing its environmental footprint and increasing its positive social impact.
Her key initiatives at the consumer goods giant include digitising the supply chain, shifting to cloud services, and rolling out mobile, social and collaboration tools to help employees become more agile and productive.
Moran's career as a CIO spans more than 15 years. Prior to joining Unilever, she had stints as the Thomson Reuters Global CIO, Markets Division CIO and Thomson Financial CIO. She also spent two years as CIO at CCBN, a Thomson acquisition.
Read next:  Unilever CIO Jane Moran interview - Developing an Agile platform for growth and innovation
Ferenc Vezer - CIO at 2 Sisters Food Group
Ferenc Vezer was appointed Group CIO at 2 Sisters Food Group in 2013 after an eight-year spell as the International IT Director of Hallmark Cards.
He began his current role by stabilising the IT estate, before moving on to developing business intelligence capabilities and scenario modelling with predictive analytics, automating processes, streamlining customer on-boarding and replatforming the business onto a single accounts system.
Mike Faiers - E-business and IT Director at BSH
Mike Faiers was appointed Director of IT and eBusiness at BSH UK & Ireland in 2014 and promptly created a team of digital experts and merged the IT and digital functions to make his department a change enabler.
Fairs joined BSH in 2012 as the company's Group Marketing Manager. The next year he was promoted to the position of Group eCommerce Manager, and a year later to his current role of Director of IT and eBusiness. Prior to joining BSH, he had stints in senior digital roles at Audi and Bluecube Technology Solutions.
Read next: How one UK CIO changed IT from a support service to a business enabler driving innovation
Nick Reeks - Director of IT and Vendor Management at Tata Steel
As Tata Steel's Vendor Management Director of IT, Nick Reeks is focused on building the partner model, improving cost and performance levels and deploying digital products in the landscape ahead of a company-wide ICT transformation.
Reeks has worked at Tata Steel for almost two decades where he was first appointed Hub Manager of Procurement in 2000. He also served as the company's Procurement Integration & Synergy Manager, Director of Procurement Development and Solutions Group Director of IT before he took on his current role.
Read next: How one UK CIO changed IT from a support service to a business enabler driving innovation
Paul Boardman - CIO at Northwood & Wepa
Northwood & Wepa CIO Paul Boardman leads a digital strategy that aims to modernise the bathroom tissue and kitchen towel business so it can profitably leverage technology, manage risk and improve productivity.
Boardman joined the company in May 2015 after three years at SCA Hygiene Products, initially in IT Services before progressing to the role of Project Delivery & Process Expertise IT Director. He began his career as an SAP Consultant at Royal Mail and then spent six years as an IT Director at American pulp and paper company Georgia Pacific.
Dominic Howson - Supply Chain Planning & IS Director at Hovis
Dominic Howson was appointed Hovis Supply Chain Planning & IS Director in 2014, and immediately set his sights on moving the bakery giant's IT infrastructure to the cloud. Howson has used the new infrastructure to roll out a range of apps, including a trade promotions platform, and a product shortage notification.
Howson joined Hovis after eight years at Premier Foods and has also worked in IT management roles at easi Solutions, Serano Holdings and Manor Bakeries.
Read next: Hovis IS Director Dominic Howson video interview - Advocating for cloud computing and automation
Paul Nicholson - Human Resources & Digital Director at Aunt Bessie's
Paul Nicholson was appointed as Head of People and IT at Aunt Bessie's in early 2017. He has since transformed a team focused on supporting day to day operations and beset by shadow IT into a streamlined team with a clear strategy for technology change aligned with the business.
Prior to joining Aunt Bessie's, Nicholson spent two years as a Director at Young's Seafood, five years as a Director at Arco, and ten years of Head of IT at Honeywell. In 2009, he gained an MBA from the University of Hull.
Copyright © 2019 IDG Communications, Inc.
Next Up: Check out these related slideshows